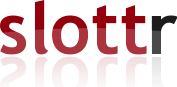 #LunchLoop
Book a private #LunchLoop for your business!
In 2017, BikePGH is teaming up with Riverlife and Healthy Ride to offer companies the opportunity to bring a private #LunchLoop employee bike ride to their offices.
The #LunchLoop is a no sweat, no stress 25-30 minute bike ride on the streets and trails surrounding your office. We take it easy and aim for enjoyment. The #LunchLoop is something that both avid cyclists and first time riders can enjoy.
We charge $250 for a private #LunchLoop employee bike ride – which covers our team to provide up to 30 bikes, and two trained instructors that can lead a group of up to 40 riders. We work with you to pick a route and a timeframe that fits within your constraints.
See the schedule below to book a #LunchLoop for your company!
Q/A:
What if our employees don't have bikes?
No problem! Healthy Ride bikes will be provided on site for free for up to 30 people!
What should I wear and bring?
You may want to think about bringing or wearing things like a pair of shoes that you can bike in, your helmet, a change of clothes (if you don't want to bike in your work clothes), a water-bottle, sunscreen, sunglasses, and a rain jacket (just in case).
Any other questions?
Feel free to email us at info@bikepgh.org or call us at either 412.325.4334 or 412.325.4335 to answer any remaining questions!
---
The sheet does not take any results after Tuesday, October 31, 2017.
Corporate Lunch Loop
Mon, Jun 5
Corporate Lunch Loop
Tue, Jun 6
Corporate Lunch Loop
Wed, Jun 7
Corporate Lunch Loop
Fri, Jun 9
Corporate Lunch Loop
Mon, Jul 10
Corporate Lunch Loop
Tue, Jul 11
Corporate Lunch Loop
Wed, Jul 12
Corporate Lunch Loop
Fri, Jul 14
Corporate Lunch Loop
Mon, Aug 7
Corporate Lunch Loop
Tue, Aug 8
Corporate Lunch Loop
Wed, Aug 9
Corporate Lunch Loop
Fri, Aug 11
Corporate Lunch Loop
Mon, Sep 11
Corporate Lunch Loop
Tue, Sep 12
Corporate Lunch Loop
Wed, Sep 13
Corporate Lunch Loop
Fri, Sep 15
Apple Lunch Loop
Thu, Sep 21