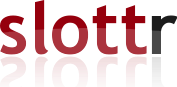 Personality and Behaviour Study Sign Up (Males Only)
Please sign up to a time slot that suits you - just enter your name, student email.
After signing up, you will receive an email to fill out a quick online questionnaire. After this, you will be asked to come into the Psychology lab in Cubicle L (ground floor, room no. 054 - enter the main entrance and take a right down the corridor) in the Psychology building in NUIG, to complete a few quick tasks as part of the study. That's it! This will only take about 15 minutes. Afterwards you will get a 5 euro voucher for the Bialann.
If you've any questions please send me an email at s.madden8@nuigalway.ie
*Please try and sign up at least 24 hours before desired time slot.
---
The sheet does not take any results after Friday, April 1, 2016.
What
When
Who
Cubicle L, Psychology Building
Mon, Mar 7 @ 10:00 AM
Full
Cubicle L, Psychology Building
Mon, Mar 7 @ 10:15 AM
Full
Cubicle L, Psychology Building
Mon, Mar 7 @ 10:30 AM
Full
Cubicle L, Psychology Building
Mon, Mar 7 @ 10:45 AM
Full
Cubicle L, Psychology Building
Mon, Mar 7 @ 11:00 AM
Full
Cubicle L, Psychology Building
Mon, Mar 7 @ 11:15 AM
Full
Cubicle L, Psychology Building
Mon, Mar 7 @ 11:30 AM
Full
Cubicle L, Psychology Building
Mon, Mar 7 @ 11:45 AM
Full
Cubicle L, Psychology Building
Mon, Mar 7 @ 12:00 PM
Full
Cubicle L, Psychology Building
Mon, Mar 7 @ 12:15 PM
Full
Cubicle L, Psychology Building
Mon, Mar 7 @ 12:30 PM
Full
Cubicle L, Psychology Building
Mon, Mar 7 @ 12:45 PM
Full
Cubicle L, Psychology Building
Mon, Mar 7 @ 1:00 PM
Full
Cubicle L, Psychology Building
Mon, Mar 7 @ 2:00 PM
Full
Cubicle L, Psychology Building
Mon, Mar 7 @ 2:15 PM
Full

Cubicle L, Psychology Building
Mon, Mar 7 @ 2:30 PM
Full
Cubicle L, Psychology Building
Tue, Mar 8 @ 10:00 AM
Full
Cubicle L, Psychology Building
Tue, Mar 8 @ 10:15 AM
Full
Cubicle L, Psychology Building
Tue, Mar 8 @ 10:30 AM
Full
Cubicle L, Psychology Building
Tue, Mar 8 @ 10:45 AM
Full
Cubicle L, Psychology Building
Tue, Mar 8 @ 11:00 AM
Full
Cubicle L, Psychology Building
Tue, Mar 8 @ 11:15 AM
Full
Cubicle L, Psychology Building
Tue, Mar 8 @ 11:30 AM
Full
Cubicle L, Psychology Building
Tue, Mar 8 @ 11:45 AM
Full
Cubicle L, Psychology Building
Tue, Mar 8 @ 12:00 PM
Full
Cubicle L, Psychology Building
Tue, Mar 8 @ 12:15 PM
Full
Cubicle L, Psychology Building
Tue, Mar 8 @ 12:30 PM
Full
Cubicle L, Psychology Building
Tue, Mar 8 @ 12:45 PM
Full
Cubicle L, Psychology Building
Tue, Mar 8 @ 2:00 PM
Full
Cubicle L, Psychology Building
Tue, Mar 8 @ 2:15 PM
Full

Cubicle L, Psychology Building
Tue, Mar 8 @ 2:30 PM
Full
Cubicle L, Psychology Building
Tue, Mar 8 @ 2:45 PM
Full
Cubicle L, Psychology Building
Tue, Mar 8 @ 3:00 PM
Full
Cubicle L, Psychology Building
Tue, Mar 8 @ 3:15 PM
Full
Cubicle L, Psychology Building
Tue, Mar 8 @ 3:30 PM
Full
Cubicle L, Psychology Building
Tue, Mar 8 @ 3:45 PM
Full
Cubicle L, Psychology Building
Tue, Mar 8 @ 4:00 PM
Full
Cubicle L, Psychology Building
Tue, Mar 8 @ 4:15 PM
Full
Cubicle L, Psychology Building
Tue, Mar 8 @ 4:30 PM
Full
Cubicle L, Psychology Building
Tue, Mar 8 @ 4:45 PM
Full
Cubicle L, Psychology Building
Tue, Mar 8 @ 5:00 PM
Full
Cubicle L, Psychology Building
Tue, Mar 8 @ 5:15 PM
Full
Cubicle L, Psychology Building
Tue, Mar 8 @ 5:30 PM
Full
Cubicle L, Psychology Building
Tue, Mar 8 @ 6:00 PM
Full
Cubicle L, Psychology Building
Tue, Mar 8 @ 6:15 PM
Full

Cubicle L, Psychology Building
Tue, Mar 8 @ 6:30 PM
Full
Cubicle L, Psychology Building
Wed, Mar 9 @ 9:00 AM
Full
Cubicle L, Psychology Building
Wed, Mar 9 @ 9:15 AM
Full
Cubicle L, Psychology Building
Wed, Mar 9 @ 9:30 AM
Full
Cubicle L, Psychology Building
Wed, Mar 9 @ 9:45 AM
Full
Cubicle L, Psychology Building
Wed, Mar 9 @ 10:00 AM
Full
Cubicle L, Psychology Building
Wed, Mar 9 @ 10:15 AM
Full
Cubicle L, Psychology Building
Wed, Mar 9 @ 11:00 AM
Full
Cubicle L, Psychology Building
Wed, Mar 9 @ 11:15 AM
Full
Cubicle L, Psychology Building
Wed, Mar 9 @ 11:30 AM
Full
Cubicle L, Psychology Building
Wed, Mar 9 @ 11:45 AM
Full
Cubicle L, Psychology Building
Wed, Mar 9 @ 12:00 PM
Full