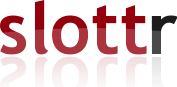 The Inaugural Prayer Watch - January 13 to 27, 2017
As we have just passed through an amazingly important federal election, we want to focus prayer on the passing of power to President Elect Trump and his team. There are many threats in the build up to the inauguration, so we are going to intensify prayer from the week before through the week after. We are asking folks to sign up for one or more 30 minutes slot and pray each week during that same slot. Though there is no limit on how many folks sign up per slot, please grab up the empty slots first (if you can) before doubling up on other slots. A prayer guide will be provided for those signing up! Thank you for praying in such a time as this!!!
---
The sheet does not take any results after Friday, January 27, 2017, 11:59 PM.
Closed
Cindy Gaultney , Winfreda Smith
Closed
Antioch Intercessors
Closed
Claire Willis, Carol McAlister Harrell
Closed
Carol McAlister Harrell
Closed
Kathy Waldner-Gourash
Closed
Jason Bedgood, Monica Bedgood
Closed
Doug Griffin, Doug Griffin
Closed
Angel Davis , Angel Davis
Closed
Kathy Waldner-Gourash