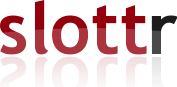 The Athens Prayer Watch
As an expression of the unity God is growing in our city, over a three week period (August 16 - September 5), we are joining together to pray for Athens in a non-stop manner. Sign up for one or more 30 minute slots. Same slot for each of the three weeks. You can do it by yourself or with others, right where you are at. You'll receive an email confirmation as well as a prayer guide to help you focus your prayer. Please put your church name in the notes section of the sign up. Note the date on the sign up sheet is the starting date. Thank you!!!
---
The sheet does not take any results after Tuesday, October 27, 2015, 3:00 PM.
Sunday - prayer slot 1
Sun, Aug 16 @ 12:00 AM
Closed
Steve Smith, Mike Curry, Natalie Croft, Kimberly Davis
Sunday - prayer slot 2
Sun, Aug 16 @ 12:30 AM
Closed
Shellie Smith, Steve Smith
Sunday - prayer slot 3
Sun, Aug 16 @ 1:00 AM
Closed
Whit Smith, C. Irene Bailey-Bruns
Sunday - prayer slot 4
Sun, Aug 16 @ 1:30 AM
Closed
Jared Armstrong , C. Irene Bailey-Bruns
Sunday - prayer slot 5
Sun, Aug 16 @ 2:00 AM
Sunday - prayer slot 6
Sun, Aug 16 @ 2:30 AM
Sunday - prayer slot 7
Sun, Aug 16 @ 3:00 AM
Sunday - prayer slot 8
Sun, Aug 16 @ 3:30 AM
Sunday - prayer slot 9
Sun, Aug 16 @ 4:00 AM
Closed
Claire Willis, simbiat
Sunday - prayer slot 10
Sun, Aug 16 @ 4:30 AM
Sunday - prayer slot 11
Sun, Aug 16 @ 5:00 AM
Sunday - prayer slot 12
Sun, Aug 16 @ 5:30 AM
Closed
Timothy Carithers, Amy Smock, Paul Cooke
Sunday - prayer slot 13
Sun, Aug 16 @ 6:00 AM
Sunday - prayer slot 14
Sun, Aug 16 @ 6:30 AM
Sunday - prayer slot 15
Sun, Aug 16 @ 7:00 AM
Closed
Thomas Settles, Beatriz Rodriguez
Sunday - prayer slot 16
Sun, Aug 16 @ 7:30 AM
Closed
Robbie Woelfl , Mitch Davis
Sunday - prayer slot 17
Sun, Aug 16 @ 8:00 AM
Sunday - prayer slot 18
Sun, Aug 16 @ 8:30 AM
Closed
Patrick Haggard, Richard & Rebecca Cooke
Sunday - prayer slot 19
Sun, Aug 16 @ 9:00 AM
Closed
Sara Katherine Braucher, Karen Rhodes
Sunday - prayer slot 20
Sun, Aug 16 @ 9:30 AM
Sunday - prayer slot 21
Sun, Aug 16 @ 10:00 AM
Sunday - prayer slot 22
Sun, Aug 16 @ 10:30 AM
Sunday - prayer slot 23
Sun, Aug 16 @ 11:00 AM
Sunday - prayer slot 24
Sun, Aug 16 @ 11:30 AM
Closed
New Generation International Ministry
Sunday - prayer slot 25
Sun, Aug 16 @ 12:00 PM
Sunday - prayer slot 26
Sun, Aug 16 @ 12:30 PM
Sunday - prayer slot 27
Sun, Aug 16 @ 1:00 PM
Sunday - prayer slot 28
Sun, Aug 16 @ 1:30 PM
Closed
Douglas Griffin, Sheila Holm
Sunday - prayer slot 29
Sun, Aug 16 @ 2:00 PM
Closed
Karen Buck Braucher
Sunday - prayer slot 30
Sun, Aug 16 @ 2:30 PM
Sunday - prayer slot 31
Sun, Aug 16 @ 3:00 PM
Sunday - prayer slot 32
Sun, Aug 16 @ 3:30 PM
Sunday - prayer slot 33
Sun, Aug 16 @ 4:00 PM
Sunday - prayer slot 34
Sun, Aug 16 @ 4:30 PM
Closed
Angie Johnson, Melissa Pierce
Sunday - prayer slot 35
Sun, Aug 16 @ 5:00 PM
Sunday - prayer slot 36
Sun, Aug 16 @ 5:30 PM
Sunday - prayer slot 37
Sun, Aug 16 @ 6:00 PM
Sunday - prayer slot 38
Sun, Aug 16 @ 6:30 PM
Sunday - prayer slot 39
Sun, Aug 16 @ 7:00 PM
Sunday - prayer slot 40
Sun, Aug 16 @ 7:30 PM
Sunday - prayer slot 41
Sun, Aug 16 @ 8:00 PM
Sunday - prayer slot 42
Sun, Aug 16 @ 8:30 PM
Sunday - prayer slot 43
Sun, Aug 16 @ 9:00 PM
Sunday - prayer slot 44
Sun, Aug 16 @ 9:30 PM
Sunday - prayer slot 45
Sun, Aug 16 @ 10:00 PM
Sunday - prayer slot 46
Sun, Aug 16 @ 10:30 PM
Sunday - prayer slot 47
Sun, Aug 16 @ 11:00 PM
Sunday - prayer slot 48
Sun, Aug 16 @ 11:30 PM
Monday - prayer slot 49
Mon, Aug 17 @ 12:00 AM
Monday - prayer slot 50
Mon, Aug 17 @ 12:30 AM
Monday - prayer slot 51
Mon, Aug 17 @ 1:00 AM
Monday - prayer slot 52
Mon, Aug 17 @ 1:30 AM
Closed
Douglas Griffin, Sheila Holm, Jared
Monday - prayer slot 53
Mon, Aug 17 @ 2:00 AM
Monday - prayer slot 54
Mon, Aug 17 @ 2:30 AM
Monday - prayer slot 55
Mon, Aug 17 @ 3:00 AM
Monday - prayer slot 56
Mon, Aug 17 @ 3:30 AM
Monday - prayer slot 57
Mon, Aug 17 @ 4:00 AM
Monday - prayer slot 58
Mon, Aug 17 @ 4:30 AM
Monday - prayer slot 59
Mon, Aug 17 @ 5:00 AM
Monday - prayer slot 60
Mon, Aug 17 @ 5:30 AM
Closed
David Wofford, Amy Smock
Monday - prayer slot 61
Mon, Aug 17 @ 6:00 AM
Closed
Claire Willis, Yinelis Hernandez
Monday - prayer slot 62
Mon, Aug 17 @ 6:30 AM
Monday - prayer slot 63
Mon, Aug 17 @ 7:00 AM
Closed
Kyle Wise, Van Shepherd
Monday - prayer slot 64
Mon, Aug 17 @ 7:30 AM
Monday - prayer slot 65
Mon, Aug 17 @ 8:00 AM
Monday - prayer slot 66
Mon, Aug 17 @ 8:30 AM
Monday - prayer slot 67
Mon, Aug 17 @ 9:00 AM
Monday - prayer slot 68
Mon, Aug 17 @ 9:30 AM
Monday - prayer slot 69
Mon, Aug 17 @ 10:00 AM
Monday - prayer slot 70
Mon, Aug 17 @ 10:30 AM
Monday - prayer slot 71
Mon, Aug 17 @ 11:00 AM
Closed
Antioch Christian Intercessors
Monday - prayer slot 72
Mon, Aug 17 @ 11:30 AM
Monday - prayer slot 73
Mon, Aug 17 @ 12:00 PM
Closed
Carla Hammett, Christopher Cooke, Moraima Rodriguez
Monday - prayer slot 74
Mon, Aug 17 @ 12:30 PM
Monday - prayer slot 75
Mon, Aug 17 @ 1:00 PM
Monday - prayer slot 76
Mon, Aug 17 @ 1:30 PM
Monday - prayer slot 77
Mon, Aug 17 @ 2:00 PM
Closed
Paul Cooke, Darby Cooke
Monday - prayer slot 78
Mon, Aug 17 @ 2:30 PM
Monday - prayer slot 79
Mon, Aug 17 @ 3:00 PM
Monday - prayer slot 80
Mon, Aug 17 @ 3:30 PM
Monday - prayer slot 81
Mon, Aug 17 @ 4:00 PM
Monday - prayer slot 82
Mon, Aug 17 @ 4:30 PM
Monday - prayer slot 83
Mon, Aug 17 @ 5:00 PM
Monday - prayer slot 84
Mon, Aug 17 @ 5:30 PM
Closed
Hill Chapel Baptist Church Prayer Ministry
Monday - prayer slot 85
Mon, Aug 17 @ 6:00 PM
Monday - prayer slot 86
Mon, Aug 17 @ 6:30 PM
Closed
Peter Hand, Lisa Abbott
Monday - prayer slot 87
Mon, Aug 17 @ 7:00 PM
Monday - prayer slot 88
Mon, Aug 17 @ 7:30 PM
Monday - prayer slot 89
Mon, Aug 17 @ 8:00 PM
Closed
Sara Katherine Braucher
Monday - prayer slot 90
Mon, Aug 17 @ 8:30 PM
Monday - prayer slot 91
Mon, Aug 17 @ 9:00 PM
Monday - prayer slot 92
Mon, Aug 17 @ 9:30 PM
Monday - prayer slot 93
Mon, Aug 17 @ 10:00 PM
Monday - prayer slot 94
Mon, Aug 17 @ 10:30 PM
Monday - prayer slot 95
Mon, Aug 17 @ 11:00 PM
Monday - prayer slot 96
Mon, Aug 17 @ 11:30 PM
Tuesday - prayer slot 97
Tue, Aug 18 @ 12:00 AM
Tuesday - prayer slot 98
Tue, Aug 18 @ 12:30 AM
Tuesday - prayer slot 99
Tue, Aug 18 @ 1:00 AM
Tuesday - prayer slot 100
Tue, Aug 18 @ 1:30 AM
Tuesday - prayer slot 101
Tue, Aug 18 @ 2:00 AM
Tuesday - prayer slot 102
Tue, Aug 18 @ 2:30 AM
Tuesday - prayer slot 103
Tue, Aug 18 @ 3:00 AM
Tuesday - prayer slot 104
Tue, Aug 18 @ 3:30 AM
Tuesday - prayer slot 105
Tue, Aug 18 @ 4:00 AM
Tuesday - prayer slot 106
Tue, Aug 18 @ 4:30 AM
Tuesday - prayer slot 107
Tue, Aug 18 @ 5:00 AM
Tuesday - prayer slot 108
Tue, Aug 18 @ 5:30 AM
Closed
Timothy Carithers, Amy Smock
Tuesday - prayer slot 109
Tue, Aug 18 @ 6:00 AM
Closed
Paul Cooke, David Wofford
Tuesday - prayer slot 110
Tue, Aug 18 @ 6:30 AM
Closed
Anna Savelle, Sheril Burrage
Tuesday - prayer slot 111
Tue, Aug 18 @ 7:00 AM
Closed
Lynn Bryant, Rachel Ward & Candyn Roantree
Tuesday - prayer slot 112
Tue, Aug 18 @ 7:30 AM
Tuesday - prayer slot 113
Tue, Aug 18 @ 8:00 AM
Closed
Andrew Huang, Anthony Costa
Tuesday - prayer slot 114
Tue, Aug 18 @ 8:30 AM
Tuesday - prayer slot 115
Tue, Aug 18 @ 9:00 AM
Tuesday - prayer slot 116
Tue, Aug 18 @ 9:30 AM
Tuesday - prayer slot 117
Tue, Aug 18 @ 10:00 AM
Tuesday - prayer slot 118
Tue, Aug 18 @ 10:30 AM
Tuesday - prayer slot 119
Tue, Aug 18 @ 11:00 AM
Tuesday - prayer slot 120
Tue, Aug 18 @ 11:30 AM
Tuesday - prayer slot 121
Tue, Aug 18 @ 12:00 PM
Tuesday - prayer slot 122
Tue, Aug 18 @ 12:30 PM
Tuesday - prayer slot 123
Tue, Aug 18 @ 1:00 PM
Tuesday - prayer slot 124
Tue, Aug 18 @ 1:30 PM
Tuesday - prayer slot 125
Tue, Aug 18 @ 2:00 PM
Tuesday - prayer slot 126
Tue, Aug 18 @ 2:30 PM
Tuesday - prayer slot 127
Tue, Aug 18 @ 3:00 PM
Tuesday - prayer slot 128
Tue, Aug 18 @ 3:30 PM
Tuesday - prayer slot 129
Tue, Aug 18 @ 4:00 PM
Tuesday - prayer slot 130
Tue, Aug 18 @ 4:30 PM
Tuesday - prayer slot 131
Tue, Aug 18 @ 5:00 PM
Tuesday - prayer slot 132
Tue, Aug 18 @ 5:30 PM
Tuesday - prayer slot 133
Tue, Aug 18 @ 6:00 PM
Tuesday - prayer slot 134
Tue, Aug 18 @ 6:30 PM
Tuesday - prayer slot 135
Tue, Aug 18 @ 7:00 PM
Tuesday - prayer slot 136
Tue, Aug 18 @ 7:30 PM
Tuesday - prayer slot 137
Tue, Aug 18 @ 8:00 PM
Tuesday - prayer slot 138
Tue, Aug 18 @ 8:30 PM
Tuesday - prayer slot 139
Tue, Aug 18 @ 9:00 PM
Tuesday - prayer slot 140
Tue, Aug 18 @ 9:30 PM
Closed
Drake Rabon, Zach Drummond
Tuesday - prayer slot 141
Tue, Aug 18 @ 10:00 PM
Closed
Audrey Veal & Will Pogue, Richard & Rebecca Cooke
Tuesday - prayer slot 142
Tue, Aug 18 @ 10:30 PM
Tuesday - prayer slot 143
Tue, Aug 18 @ 11:00 PM
Tuesday - prayer slot 144
Tue, Aug 18 @ 11:30 PM
Wed - prayer slot 145
Wed, Aug 19 @ 12:00 AM
Wed - prayer slot 146
Wed, Aug 19 @ 12:30 AM
Wed - prayer slot 147
Wed, Aug 19 @ 1:00 AM
Wed - prayer slot 148
Wed, Aug 19 @ 1:30 AM
Wed - prayer slot 149
Wed, Aug 19 @ 2:00 AM
Wed - prayer slot 150
Wed, Aug 19 @ 2:30 AM
Wed - prayer slot 151
Wed, Aug 19 @ 3:00 AM
Wed - prayer slot 152
Wed, Aug 19 @ 3:30 AM
Wed - prayer slot 153
Wed, Aug 19 @ 4:00 AM
Wed - prayer slot 154
Wed, Aug 19 @ 4:30 AM
Closed
Lee Shelton, Lauren Flowers
Wed - prayer slot 155
Wed, Aug 19 @ 5:00 AM
Closed
Lee Shelton, Anna Moore
Wed - prayer slot 156
Wed, Aug 19 @ 5:30 AM
Closed
Timothy Carithers, Amy Smock
Wed - prayer slot 157
Wed, Aug 19 @ 6:00 AM
Closed
Susan Swain, David Wofford
Wed - prayer slot 158
Wed, Aug 19 @ 6:30 AM
Wed - prayer slot 159
Wed, Aug 19 @ 7:00 AM
Wed - prayer slot 160
Wed, Aug 19 @ 7:30 AM
Wed - prayer slot 161
Wed, Aug 19 @ 8:00 AM
Wed - prayer slot 162
Wed, Aug 19 @ 8:30 AM
Closed
Richard & Rebecca Cooke
Wed - prayer slot 163
Wed, Aug 19 @ 9:00 AM
Wed - prayer slot 164
Wed, Aug 19 @ 9:30 AM
Wed - prayer slot 165
Wed, Aug 19 @ 10:00 AM
Wed - prayer slot 166
Wed, Aug 19 @ 10:30 AM
Wed - prayer slot 167
Wed, Aug 19 @ 11:00 AM
Wed - prayer slot 168
Wed, Aug 19 @ 11:30 AM
Closed
Larah Shelton, Mitch Davis
Wed - prayer slot 169
Wed, Aug 19 @ 12:00 PM
Wed - prayer slot 170
Wed, Aug 19 @ 12:30 PM
Wed - prayer slot 171
Wed, Aug 19 @ 1:00 PM
Wed - prayer slot 172
Wed, Aug 19 @ 1:30 PM
Wed - prayer slot 173
Wed, Aug 19 @ 2:00 PM
Wed - prayer slot 174
Wed, Aug 19 @ 2:30 PM
Closed
Mary Weiland, Brittany Gokalp
Wed - prayer slot 175
Wed, Aug 19 @ 3:00 PM
Wed - prayer slot 176
Wed, Aug 19 @ 3:30 PM
Wed - prayer slot 177
Wed, Aug 19 @ 4:00 PM
Wed - prayer slot 178
Wed, Aug 19 @ 4:30 PM
Wed - prayer slot 179
Wed, Aug 19 @ 5:00 PM
Wed - prayer slot 180
Wed, Aug 19 @ 5:30 PM
Wed - prayer slot 181
Wed, Aug 19 @ 6:00 PM
Wed - prayer slot 182
Wed, Aug 19 @ 6:30 PM
Wed - prayer slot 183
Wed, Aug 19 @ 7:00 PM
Wed - prayer slot 184
Wed, Aug 19 @ 7:30 PM
Wed - prayer slot 185
Wed, Aug 19 @ 8:00 PM
Wed - prayer slot 186
Wed, Aug 19 @ 8:30 PM
Wed - prayer slot 187
Wed, Aug 19 @ 9:00 PM
Wed - prayer slot 188
Wed, Aug 19 @ 9:30 PM
Wed - prayer slot 189
Wed, Aug 19 @ 10:00 PM
Wed - prayer slot 190
Wed, Aug 19 @ 10:30 PM
Wed - prayer slot 191
Wed, Aug 19 @ 11:00 PM
Wed - prayer slot 192
Wed, Aug 19 @ 11:00 PM
Thurs - prayer slot 193
Thu, Aug 20 @ 12:00 AM
Thurs - prayer slot 194
Thu, Aug 20 @ 12:30 AM
Thurs - prayer slot 195
Thu, Aug 20 @ 1:00 AM
Thurs - prayer slot 196
Thu, Aug 20 @ 1:30 AM
Thurs - prayer slot 197
Thu, Aug 20 @ 2:00 AM
Thurs - prayer slot 198
Thu, Aug 20 @ 2:30 AM
Thurs - prayer slot 199
Thu, Aug 20 @ 3:00 AM
Thurs - prayer slot 200
Thu, Aug 20 @ 3:30 AM
Thurs - prayer slot 201
Thu, Aug 20 @ 4:00 AM
Thurs - prayer slot 202
Thu, Aug 20 @ 4:30 AM
Thurs - prayer slot 203
Thu, Aug 20 @ 5:00 AM
Thurs - prayer slot 204
Thu, Aug 20 @ 5:30 AM
Thurs - prayer slot 205
Thu, Aug 20 @ 6:00 AM
Closed
Matt Stevens, David Wofford
Thurs - prayer slot 206
Thu, Aug 20 @ 6:30 AM
Closed
Matt Stevens, Sheril Burrage
Thurs - prayer slot 207
Thu, Aug 20 @ 7:00 AM
Thurs - prayer slot 208
Thu, Aug 20 @ 7:30 AM
Closed
Richard & Rebecca Cooke
Thurs - prayer slot 209
Thu, Aug 20 @ 8:00 AM
Thurs - prayer slot 210
Thu, Aug 20 @ 8:30 AM
Thurs - prayer slot 211
Thu, Aug 20 @ 9:00 AM
Thurs - prayer slot 212
Thu, Aug 20 @ 9:30 AM
Closed
Angel Davis, Cindy Mackey
Thurs - prayer slot 213
Thu, Aug 20 @ 10:00 AM
Thurs - prayer slot 214
Thu, Aug 20 @ 10:30 AM
Thurs - prayer slot 215
Thu, Aug 20 @ 11:00 AM
Thurs - prayer slot 216
Thu, Aug 20 @ 11:30 AM
Thurs - prayer slot 217
Thu, Aug 20 @ 12:00 PM
Thurs - prayer slot 218
Thu, Aug 20 @ 12:30 PM
Thurs - prayer slot 219
Thu, Aug 20 @ 1:00 PM
Thurs - prayer slot 220
Thu, Aug 20 @ 1:30 PM
Thurs - prayer slot 221
Thu, Aug 20 @ 2:00 PM
Thurs - prayer slot 222
Thu, Aug 20 @ 2:30 PM
Thurs - prayer slot 223
Thu, Aug 20 @ 3:00 PM
Thurs - prayer slot 224
Thu, Aug 20 @ 3:30 PM
Thurs - prayer slot 225
Thu, Aug 20 @ 4:00 PM
Thurs - prayer slot 226
Thu, Aug 20 @ 4:30 PM
Thurs - prayer slot 227
Thu, Aug 20 @ 5:00 PM
Thurs - prayer slot 228
Thu, Aug 20 @ 5:30 PM
Thurs - prayer slot 229
Thu, Aug 20 @ 6:00 PM
Thurs - prayer slot 230
Thu, Aug 20 @ 6:30 PM
Thurs - prayer slot 231
Thu, Aug 20 @ 7:00 PM
Thurs - prayer slot 232
Thu, Aug 20 @ 7:30 PM
Thurs - prayer slot 233
Thu, Aug 20 @ 8:00 PM
Thurs - prayer slot 234
Thu, Aug 20 @ 8:30 PM
Thurs - prayer slot 235
Thu, Aug 20 @ 9:00 PM
Thurs - prayer slot 236
Thu, Aug 20 @ 9:30 PM
Thurs - prayer slot 237
Thu, Aug 20 @ 10:00 PM
Thurs - prayer slot 238
Thu, Aug 20 @ 10:30 PM
Thurs - prayer slot 239
Thu, Aug 20 @ 11:00 PM
Thurs - prayer slot 240
Thu, Aug 20 @ 11:30 PM
Friday - prayer slot 241
Fri, Aug 21 @ 12:00 AM
Friday - prayer slot 242
Fri, Aug 21 @ 12:30 AM
Friday - prayer slot 243
Fri, Aug 21 @ 1:00 AM
Friday - prayer slot 244
Fri, Aug 21 @ 1:30 AM
Friday - prayer slot 245
Fri, Aug 21 @ 2:00 AM
Friday - prayer slot 246
Fri, Aug 21 @ 2:30 AM
Friday - prayer slot 247
Fri, Aug 21 @ 3:00 AM
Friday - prayer slot 248
Fri, Aug 21 @ 3:30 AM
Friday - prayer slot 249
Fri, Aug 21 @ 4:00 AM
Friday - prayer slot 250
Fri, Aug 21 @ 4:30 AM
Friday - prayer slot 251
Fri, Aug 21 @ 5:00 AM
Friday - prayer slot 252
Fri, Aug 21 @ 5:30 AM
Friday - prayer slot 253
Fri, Aug 21 @ 6:00 AM
Friday - prayer slot 254
Fri, Aug 21 @ 6:30 AM
Friday - prayer slot 255
Fri, Aug 21 @ 7:00 AM
Friday - prayer slot 256
Fri, Aug 21 @ 7:30 AM
Friday - prayer slot 257
Fri, Aug 21 @ 8:00 AM
Friday - prayer slot 258
Fri, Aug 21 @ 8:30 AM
Friday - prayer slot 259
Fri, Aug 21 @ 9:00 AM
Friday - prayer slot 260
Fri, Aug 21 @ 9:30 AM
Friday - prayer slot 261
Fri, Aug 21 @ 10:00 AM
Friday - prayer slot 262
Fri, Aug 21 @ 10:30 AM
Friday - prayer slot 263
Fri, Aug 21 @ 11:00 AM
Friday - prayer slot 264
Fri, Aug 21 @ 11:30 AM
Friday - prayer slot 265
Fri, Aug 21 @ 12:00 PM
Friday - prayer slot 266
Fri, Aug 21 @ 12:30 PM
Friday - prayer slot 267
Fri, Aug 21 @ 1:00 PM
Friday - prayer slot 268
Fri, Aug 21 @ 1:30 PM
Friday - prayer slot 269
Fri, Aug 21 @ 2:00 PM
Friday - prayer slot 270
Fri, Aug 21 @ 2:30 PM
Friday - prayer slot 271
Fri, Aug 21 @ 3:00 PM
Friday - prayer slot 272
Fri, Aug 21 @ 3:30 PM
Friday - prayer slot 273
Fri, Aug 21 @ 4:00 PM
Friday - prayer slot 274
Fri, Aug 21 @ 4:30 PM
Friday - prayer slot 275
Fri, Aug 21 @ 5:00 PM
Friday - prayer slot 276
Fri, Aug 21 @ 5:30 PM
Friday - prayer slot 277
Fri, Aug 21 @ 6:00 PM
Friday - prayer slot 278
Fri, Aug 21 @ 6:30 PM
Friday - prayer slot 279
Fri, Aug 21 @ 7:00 PM
Friday - prayer slot 280
Fri, Aug 21 @ 7:30 PM
Friday - prayer slot 281
Fri, Aug 21 @ 8:00 PM
Friday - prayer slot 282
Fri, Aug 21 @ 8:30 PM
Friday - prayer slot 283
Fri, Aug 21 @ 9:00 PM
Friday - prayer slot 284
Fri, Aug 21 @ 9:30 PM
Friday - prayer slot 285
Fri, Aug 21 @ 10:00 PM
Friday - prayer slot 286
Fri, Aug 21 @ 10:30 PM
Friday - prayer slot 287
Fri, Aug 21 @ 11:00 PM
Friday - prayer slot 288
Fri, Aug 21 @ 11:30 PM
Sat - prayer slot 289
Sat, Aug 22 @ 12:00 AM
Sat - prayer slot 290
Sat, Aug 22 @ 12:30 AM
Sat - prayer slot 291
Sat, Aug 22 @ 1:00 AM
Sat - prayer slot 292
Sat, Aug 22 @ 1:30 AM
Sat - prayer slot 293
Sat, Aug 22 @ 2:00 AM
Sat - prayer slot 294
Sat, Aug 22 @ 2:30 AM
Sat - prayer slot 295
Sat, Aug 22 @ 3:00 AM
Sat - prayer slot 296
Sat, Aug 22 @ 3:30 AM
Sat - prayer slot 297
Sat, Aug 22 @ 4:00 AM
Sat - prayer slot 298
Sat, Aug 22 @ 4:30 AM
Sat - prayer slot 299
Sat, Aug 22 @ 5:00 AM
Sat - prayer slot 300
Sat, Aug 22 @ 5:30 AM
Sat - prayer slot 301
Sat, Aug 22 @ 6:00 AM
Sat - prayer slot 302
Sat, Aug 22 @ 6:30 AM
Sat - prayer slot 303
Sat, Aug 22 @ 7:00 AM
Sat - prayer slot 304
Sat, Aug 22 @ 7:30 AM
Sat - prayer slot 305
Sat, Aug 22 @ 8:00 AM
Sat - prayer slot 306
Sat, Aug 22 @ 8:30 AM
Sat - prayer slot 307
Sat, Aug 22 @ 9:00 AM
Sat - prayer slot 308
Sat, Aug 22 @ 9:30 AM
Sat - prayer slot 309
Sat, Aug 22 @ 10:00 AM
Sat - prayer slot 310
Sat, Aug 22 @ 10:30 AM
Sat - prayer slot 311
Sat, Aug 22 @ 11:00 AM
Sat - prayer slot 312
Sat, Aug 22 @ 11:30 AM
Sat - prayer slot 313
Sat, Aug 22 @ 12:00 PM
Sat - prayer slot 314
Sat, Aug 22 @ 12:30 PM
Sat - prayer slot 315
Sat, Aug 22 @ 1:00 PM
Sat - prayer slot 316
Sat, Aug 22 @ 1:30 PM
Sat - prayer slot 317
Sat, Aug 22 @ 2:00 PM
Sat - prayer slot 318
Sat, Aug 22 @ 2:30 PM
Sat - prayer slot 319
Sat, Aug 22 @ 3:00 PM
Sat - prayer slot 320
Sat, Aug 22 @ 3:30 PM
Sat - prayer slot 321
Sat, Aug 22 @ 4:00 PM
Sat - prayer slot 322
Sat, Aug 22 @ 4:30 PM
Sat - prayer slot 323
Sat, Aug 22 @ 5:00 PM
Sat - prayer slot 324
Sat, Aug 22 @ 5:30 PM
Sat - prayer slot 325
Sat, Aug 22 @ 6:00 PM
Sat - prayer slot 326
Sat, Aug 22 @ 6:30 PM
Sat - prayer slot 327
Sat, Aug 22 @ 7:00 PM
Sat - prayer slot 328
Sat, Aug 22 @ 7:30 PM
Closed
Richard & Rebecca Cooke
Sat - prayer slot 329
Sat, Aug 22 @ 8:00 PM
Sat - prayer slot 330
Sat, Aug 22 @ 8:30 PM
Sat - prayer slot 331
Sat, Aug 22 @ 9:00 PM
Sat - prayer slot 332
Sat, Aug 22 @ 9:30 PM
Sat - prayer slot 333
Sat, Aug 22 @ 10:00 PM
Sat - prayer slot 334
Sat, Aug 22 @ 10:30 PM
Sat - prayer slot 335
Sat, Aug 22 @ 11:00 PM
Sat - prayer slot 336
Sat, Aug 22 @ 11:30 PM