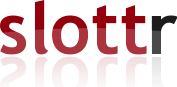 FQ22 Voice Auditions
We are excited to make music with you this year in the Seattle University Choirs! Below you'll find a list of our offered courses and a link to sign up for an audition. Auditions are required for University Chorale, Chamber Singers, and private voice lessons. Auditions are NOT required for University Singers. If you're not sure which choir you'd like to be in, please schedule an audition time and we'll help you.
IMPORTANT!
Before your appointment please complete the Singer Information form at the URL below:
https://tinyurl.com/singerintake22
Auditions will be held in FINR 114 (Choir Room), in the basement of the Fine Arts Building. Please plan to arrive early and wait outside the room till you are called in for your audition. We'll do our best to run on time!
If you have any issues that day, email Dr. C at conleyholcol@seattleu.edu
Auditions require very little preparation and take approximately ten minutes. We ask that you arrive warmed up, bring a solo of your choice (bring sheet music if you'd like piano accompaniment - optional; choose something you know well, a simple folk song, hymn or Happy Birthday is sufficient), be prepared to vocalize your full range and complete an introductory musicianship exercise. Think of it as a miniature voice lesson.
COURSE OFFERINGS FROM THE SEATTLE UNIVERSITY VOCAL AREA - FALL 2022
UNIVERSITY CHORALE (TREBLE CHOIR) - MUSC-1300-01 or -3300-01 (1 credit) // Audition required | Mon/Wed/Fri 12:30-1:55pm
CHAMBER SINGERS - MUSC-1310-01 or -3310-01 (1 credit) // Audition required | Mon/Wed 3:40- 5:15pm
UNIVERSITY SINGERS - MUSC-1340-01 (1 credit) // No audition required | Wednesdays 6:00- 8:00pm
PRIVATE VOICE LESSONS - MUSC-1110 or 3110 (1 credit = 30 min weekly lesson; 2 credits = 60 min weekly lesson) - Course fee is $95/credit, which can be offset with a choral scholarship if you also join an ensemble. We have openings for new singers to take lessons this fall!
Contact Dr. C with interest: conleyholcol@seattleu.edu
---
Voice Audition
Mon, Sep 19 @ 12:00 PM
Voice Audition
Mon, Sep 19 @ 12:10 PM
Voice Audition
Mon, Sep 19 @ 12:20 PM
Voice Audition
Mon, Sep 19 @ 12:30 PM
Voice Audition
Mon, Sep 19 @ 12:40 PM
Voice Audition
Mon, Sep 19 @ 12:50 PM
Voice Audition
Mon, Sep 19 @ 1:00 PM
Voice Audition
Mon, Sep 19 @ 1:10 PM
Voice Audition
Mon, Sep 19 @ 1:20 PM
Voice Audition
Mon, Sep 19 @ 1:30 PM
Voice Audition
Mon, Sep 19 @ 1:40 PM
Voice Audition
Mon, Sep 19 @ 1:50 PM
Voice Audition
Mon, Sep 19 @ 2:30 PM
Voice Audition
Mon, Sep 19 @ 2:40 PM
Voice Audition
Mon, Sep 19 @ 2:50 PM
Voice Audition
Mon, Sep 19 @ 3:00 PM
Voice Audition
Mon, Sep 19 @ 3:10 PM
Voice Audition
Mon, Sep 19 @ 3:20 PM
Voice Audition
Mon, Sep 19 @ 3:45 PM
Voice Audition
Mon, Sep 19 @ 3:55 PM
Voice Audition
Mon, Sep 19 @ 4:05 PM
Voice Audition
Mon, Sep 19 @ 4:15 PM
Voice Audition
Mon, Sep 19 @ 4:25 PM
Voice Audition
Mon, Sep 19 @ 4:35 PM
Voice Audition
Mon, Sep 19 @ 4:45 PM
Voice Audition
Mon, Sep 19 @ 4:55 PM
Voice Audition
Wed, Sep 21 @ 1:00 PM
Voice Audition
Wed, Sep 21 @ 1:10 PM
Voice Audition
Wed, Sep 21 @ 1:20 PM
Voice Audition
Wed, Sep 21 @ 1:30 PM
Voice Audition
Wed, Sep 21 @ 1:40 PM
Voice Audition
Wed, Sep 21 @ 1:50 PM
Voice Audition
Wed, Sep 21 @ 2:00 PM
Voice Audition
Wed, Sep 21 @ 2:10 PM
Voice Audition
Wed, Sep 21 @ 4:10 PM
Voice Audition
Wed, Sep 21 @ 4:20 PM
Voice Audition
Wed, Sep 21 @ 4:30 PM
Voice Audition
Wed, Sep 21 @ 4:40 PM
Voice Audition
Wed, Sep 21 @ 4:50 PM
Voice Audition
Wed, Sep 21 @ 5:00 PM
Voice Audition
Wed, Sep 21 @ 5:10 PM
Voice Audition
Wed, Sep 21 @ 7:00 PM
Voice Audition
Wed, Sep 21 @ 7:10 PM
Voice Audition
Wed, Sep 21 @ 7:20 PM
Voice Audition
Wed, Sep 21 @ 7:30 PM
Voice Audition
Wed, Sep 21 @ 7:40 PM
Voice Audition
Wed, Sep 21 @ 7:50 PM