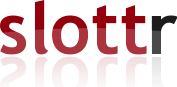 BDM School Kit Offering
We are collecting school supplies for a service project at NYC 2022. We will be assembling school kits for Church World Service, sponsored by Brethren Disaster Ministries and the Brethren Disaster Relief Auction in Pennsylvania. Our goal is to make 2022 kits! Please click "Slot me in" to sign up to bring an item. You can sign up for multiple items!
---
The sheet does not take any results after Wednesday, July 20, 2022.
One 12"x14" to 14"x17" finished size cotton or lightweight canvas bag with handles (solid color or kid-friendly fabric; no logos, reusable shopping bags, or backpacks)
Closed
Goshen City Church of the Brethren , Mill Creek COB, Mill Creek COB, Mill Creek COB, Mill Creek COB, Mill Creek COB, Mill Creek COB, Mill Creek COB, Mill Creek COB, Mill Creek COB, Mill Creek COB, Mill Creek COB, Mill Creek COB, Mill Creek COB, Mill Creek COB, Mill Creek COB, Mill Creek COB, Mill Creek COB, Mill Creek COB, Mill Creek COB, Mill Creek COB, Mill Creek COB, Mill Creek COB, 1st COB Roaring Spring, 1st COB Roaring Spring, 1st COB Roaring Spring, 1st COB Roaring Spring, 1st COB Roaring Spring, 1st COB Roaring Spring, 1st COB Roaring Spring, 1st COB Roaring Spring, 1st COB Roaring Spring, 1st COB Roaring Spring, 1st COB Roaring Spring, 1st COB Roaring Spring, Summit CoB, Cedar Bluff COB, Cedar Bluff COB, Cedar Bluff COB, Bremen Church of the Brethren, Peoria COB, Mill Creek COB, Mill Creek COB, Mill Creek COB, Mill Creek COB, Mill Creek COB, Mill Creek COB, Mill Creek COB, Blissville Church, Blissville Church, Blissville Church, Blissville Church, Blissville Church, Blissville Church, Blissville Church, Blissville Church, Blissville Church, Blissville Church, Blissville Church, Blissville Church, Blissville Church, Blissville Church, Blissville Church, Sunrise COB, Sunrise COB, Sunrise COB, Sunrise COB, Sunrise COB, Sunrise COB, Sunrise COB, Sunrise COB, Sunrise COB, Sunrise COB, Sunrise COB, Sunrise COB, Annville COB, Antioch, Forest Chapel Youth, Colby L Patton, Mira Coulter
One 30-centimeter/12" Ruler (must have both inches and centimeters)
Closed
Goshen City Church of the Brethren , Sangerville COB, 1st COB Roaring Spring, 1st COB Roaring Spring, Locust Grove CoB, Locust Grove CoB, Locust Grove CoB, Locust Grove CoB, Locust Grove CoB, Locust Grove CoB, Cedar Bluff COB, Cedar Bluff COB, Cedar Bluff COB, Cedar Bluff COB, Cedar Bluff COB, Cedar Bluff COB, Cedar Bluff COB, Cedar Bluff COB, Cedar Bluff COB, Bremen Church of the Brethren, Palmyra Church of the Brethren, Palmyra Church of the Brethren, Palmyra Church of the Brethren, Palmyra Church of the Brethren, Palmyra Church of the Brethren, Palmyra Church of the Brethren, Palmyra Church of the Brethren, Palmyra Church of the Brethren, Palmyra Church of the Brethren, Palmyra Church of the Brethren, Mill Creek COB, Mill Creek COB, Mill Creek COB, Mill Creek COB, Mill Creek COB, Mill Creek COB, Mill Creek COB, Mill Creek COB, Mill Creek COB, Mill Creek COB, Mill Creek COB, Mill Creek COB, Mill Creek COB, Mill Creek COB, Mill Creek COB, Mill Creek COB, Mill Creek COB, Mill Creek COB, Mill Creek COB, Mill Creek COB, Mill Creek COB, Mill Creek COB, Mill Creek COB, Mill Creek COB, Mill Creek COB, Mill Creek COB, Mill Creek COB, Mill Creek COB, Mill Creek COB, Mill Creek COB, Mill Creek COB, Mill Creek COB, Mill Creek COB, Mill Creek COB, Mill Creek COB, Mill Creek COB, Mill Creek COB, Mill Creek COB, Mill Creek COB, Mill Creek COB, Mill Creek COB, Mill Creek COB, Mill Creek COB, Mill Creek COB, Mill Creek COB, Mill Creek COB, Mill Creek COB, Mill Creek COB, Mill Creek COB, Mill Creek COB, Mill Creek COB, Mill Creek COB, Mill Creek COB, Mill Creek COB, Mill Creek COB, Mill Creek COB, Mill Creek COB, Mill Creek COB, Mill Creek COB, Mill Creek COB, Mill Creek COB, Mill Creek COB, Blissville Church, Blissville Church, Blissville Church, Blissville Church, Blissville Church, First Church of the Brethren Roaring Spring, First Church of the Brethren Roaring Spring, First Church of the Brethren Roaring Spring, First Church of the Brethren Roaring Spring, First Church of the Brethren Roaring Spring, First Church of the Brethren Roaring Spring, First Church of the Brethren Roaring Spring, First Church of the Brethren Roaring Spring, First Church of the Brethren Roaring Spring, First Church of the Brethren Roaring Spring, Antioch, Michelle Sheppard, South Waterloo Church, South Waterloo Church, South Waterloo Church, South Waterloo Church, South Waterloo Church, South Waterloo Church, South Waterloo Church, South Waterloo Church, South Waterloo Church, South Waterloo Church, South Waterloo Church, South Waterloo Church, South Waterloo Church, South Waterloo Church, South Waterloo Church, South Waterloo Church, South Waterloo Church, South Waterloo Church, South Waterloo Church, South Waterloo Church, South Waterloo Church, South Waterloo Church, South Waterloo Church, South Waterloo Church, South Waterloo Church, Forest chapel youth, Bekah Houff, Michelle Sheppard
One box of 24 crayons (only 24)
Closed
Goshen City Church of the Brethren , Sangerville COB, Blissville Church, Blissville Church, Blissville Church, Blissville Church, Blissville Church, Blissville Church, Locust Grove CoB, Locust Grove CoB, 1st COB Roaring Spring , 1st COB Roaring Spring, Summit Cob, Locust Grove CoB, Locust Grove CoB, Locust Grove CoB, Locust Grove CoB, Cedar Bluff COB, Cedar Bluff COB, Cedar Bluff COB, Cedar Bluff COB, Cedar Bluff COB, Cedar Bluff COB, Cedar Bluff COB, Cedar Bluff COB, Cedar Bluff COB, Cedar Bluff COB, Cedar Bluff COB, Cedar Bluff COB, Cedar Bluff COB, Mill Creek COB, Mill Creek COB, Mill Creek COB, Mill Creek COB, Mill Creek COB, Mill Creek COB, Mill Creek COB, Mill Creek COB, Mill Creek COB, Mill Creek COB, Mill Creek COB, Mill Creek COB, Mill Creek COB, Mill Creek COB, Mill Creek COB, Mill Creek COB, Mill Creek COB, Mill Creek COB, Mill Creek COB, Mill Creek COB, Mill Creek COB, Mill Creek COB, Mill Creek COB, Mill Creek COB, Mill Creek COB, Mill Creek COB, Mill Creek COB, Mill Creek COB, Mill Creek COB, Mill Creek COB, Mill Creek COB, Mill Creek COB, Mill Creek COB, Mill Creek COB, Mill Creek COB, Mill Creek COB, Mill Creek COB, Mill Creek COB, Mill Creek COB, Mill Creek COB, Mill Creek COB, Blissville Church, Blissville Church, Blissville Church, Blissville Church, Blissville Church, First Church of the Brethren Roaring Spring, First Church of the Brethren Roaring Spring, First Church of the Brethren Roaring Spring, First Church of the Brethren Roaring Spring, First Church of the Brethren Roaring Spring, First Church of the Brethren Roaring Spring, First Church of the Brethren Roaring Spring, First Church of the Brethren Roaring Spring, First Church of the Brethren Roaring Spring, First Church of the Brethren Roaring Spring, Northen Plains, Antioch, Bekah Houff, Bekah Houff, Amber Harris, Doug Diamond
One handheld pencil sharpener removed from the package
Closed
Goshen City Church of the Brethren , Goshen City Church of the Brethren , Blissville Church, Blissville Church, Blissville Church, Blissville Church, Blissville Church, Blissville Church, Blissville Church, Blissville Church, Blissville Church, Blissville Church, Blissville Church, Blissville Church, Blissville Church, Blissville Church, Blissville Church, Blissville Church, Blissville Church, Blissville Church, Blissville Church, Blissville Church, Blissville Church, Blissville Church, 1st COB Roaring Spring , 1st COB Roaring Spring , Summit CoB, Locust Grove CoB, Locust Grove CoB, Locust Grove CoB, Locust Grove CoB, Locust Grove CoB, Locust Grove CoB, Locust Grove CoB, Locust Grove CoB, Locust Grove CoB, Locust Grove CoB, Locust Grove CoB, Locust Grove CoB, Cedar Bluff COB, Cedar Bluff COB, Cedar Bluff COB, Cedar Bluff COB, Cedar Bluff COB, Cedar Bluff COB, Cedar Bluff COB, Cedar Bluff COB, Cedar Bluff COB, Cedar Bluff COB, Bremen Church of the Brethren, Mill Creek COB, Mill Creek COB, Mill Creek COB, Mill Creek COB, Mill Creek COB, Mill Creek COB, Mill Creek COB, Mill Creek COB, Mill Creek COB, Mill Creek COB, Mill Creek COB, Mill Creek COB, Mill Creek COB, Mill Creek COB, Mill Creek COB, Mill Creek COB, Mill Creek COB, Mill Creek COB, Mill Creek COB, Mill Creek COB, Mill Creek COB, Mill Creek COB, Mill Creek COB, Mill Creek COB, Mill Creek COB, Mill Creek COB, Mill Creek COB, Mill Creek COB, Mill Creek COB, Mill Creek COB, Mill Creek COB, Mill Creek COB, Mill Creek COB, Mill Creek COB, Mill Creek COB, Mill Creek COB, Mill Creek COB, Mill Creek COB, Mill Creek COB, Mill Creek COB, Mill Creek COB, Mill Creek COB, Mill Creek COB, Mill Creek COB, Mill Creek COB, Mill Creek COB, Mill Creek COB, Mill Creek COB, Mill Creek COB, Mill Creek COB, Mill Creek COB, Mill Creek COB, Mill Creek COB, Mill Creek COB, Mill Creek COB, Mill Creek COB, Mill Creek COB, Mill Creek COB, Mill Creek COB, Mill Creek COB, Mill Creek COB, Mill Creek COB, Mill Creek COB, Mill Creek COB, Mill Creek COB, Mill Creek COB, Mill Creek COB, Mill Creek COB, Mill Creek COB, Mill Creek COB, Mill Creek COB, Mill Creek COB, Mill Creek COB, Mill Creek COB, Mill Creek COB, Mill Creek COB, Mill Creek COB, Mill Creek COB, Mill Creek COB, Mill Creek COB, Mill Creek COB, Mill Creek COB, Mill Creek COB, Mill Creek COB, Mill Creek COB, Mill Creek COB, Mill Creek COB, Mill Creek COB, Mill Creek COB, Mill Creek COB, Mill Creek COB, Mill Creek COB, Mill Creek COB, Mill Creek COB, Mill Creek COB, Mill Creek COB, Blissville Church, Blissville Church, Blissville Church, Blissville Church, Blissville Church, First Church of the Brethren Roaring Spring, First Church of the Brethren Roaring Spring, First Church of the Brethren Roaring Spring, First Church of the Brethren Roaring Spring, First Church of the Brethren Roaring Spring, First Church of the Brethren Roaring Spring, First Church of the Brethren Roaring Spring, First Church of the Brethren Roaring Spring, First Church of the Brethren Roaring Spring, First Church of the Brethren Roaring Spring, Northen Plains, Forest chapel youth, Bekah Houff, Bekah Houff, Colby L Patton
One large eraser (no pencil cap erasers)
Closed
Goshen City Church of the Brethren , Sangerville COB, Blissville Church, Blissville Church, Blissville Church, Blissville Church, Blissville Church, Blissville Church, Blissville Church, Blissville Church, Blissville Church, Blissville Church, Blissville Church, Blissville Church, Blissville Church, Blissville Church, Blissville Church, Blissville Church, Blissville Church, Blissville Church, Blissville Church, BLissville Church, Blissville Church, Blissville Church, Blissville Church, Blissville Church, BLissville Church, Blissville Church, Blissville Church, Blissville Church, Blissville Church, Blissville Church, Blissville Church, Blissville Church, Blissville Church, Blissville Church, Blissville Church, Blissville Church, Blissville Church, Blissville Church, Blissville Church, Oakland Church of the Brethren, Oakland Church of the Brethren, Oakland Church of the Brethren, Oakland Church of the Brethren, Oakland Church of the Brethren, Oakland Church of the Brethren, 1st COB Roaring Spring , 1st COB Roaring Spring , 1st COB Roaring Spring , 1st COB Roaring Spring , 1st COB Roaring Spring , 1st COB Roaring Spring , 1st COB Roaring Spring , 1st COB Roaring Spring , 1st COB Roaring Spring , 1st COB Roaring Spring , 1st COB Roaring Spring , 1st COB Roaring Spring , Summit Cob, Locust Grove CoB, Locust Grove CoB, Locust Grove CoB, Locust Grove CoB, Locust Grove CoB, Locust Grove CoB, Cedar Bluff COB, Cedar Bluff COB, Cedar Bluff COB, Cedar Bluff COB, Cedar Bluff COB, Cedar Bluff COB, Cedar Bluff COB, Cedar Bluff COB, Cedar Bluff COB, Cedar Bluff COB, Cedar Bluff COB, Cedar Bluff COB, Cedar Bluff COB, Cedar Bluff COB, Cedar Bluff COB, Cedar Bluff COB, Cedar Bluff COB, Cedar Bluff COB, Cedar Bluff COB, Cedar Bluff COB, Bremen Church of the Brethren, Lebanon Church of the Brethren, Palmyra Church of the Brethren, Palmyra Church of the Brethren, Palmyra Church of the Brethren, Palmyra Church of the Brethren, Palmyra Church of the Brethren, Mill Creek COB, Mill Creek COB, Mill Creek COB, Mill Creek COB, Mill Creek COB, Mill Creek COB, Mill Creek COB, Mill Creek COB, Mill Creek COB, Mill Creek COB, Mill Creek COB, Mill Creek COB, Mill Creek COB, Mill Creek COB, Mill Creek COB, Mill Creek COB, Mill Creek COB, Mill Creek COB, Mill Creek COB, Mill Creek COB, Mill Creek COB, Mill Creek COB, Mill Creek COB, Mill Creek COB, Mill Creek COB, Mill Creek COB, Mill Creek COB, Mill Creek COB, Mill Creek COB, Mill Creek COB, Mill Creek COB, Mill Creek COB, Mill Creek COB, Mill Creek COB, Mill Creek COB, Mill Creek COB, Mill Creek COB, Mill Creek COB, Mill Creek COB, Mill Creek COB, Mill Creek COB, Mill Creek COB, Mill Creek COB, Mill Creek COB, Mill Creek COB, Mill Creek COB, Mill Creek COB, Mill Creek COB, Mill Creek COB, Mill Creek COB, Mill Creek COB, Mill Creek COB, Blissville Church, Blissville Church, Blissville Church, Blissville Church, Blissville Church, South Waterloo Church, South Waterloo Church, South Waterloo Church, South Waterloo Church, South Waterloo Church, South Waterloo Church, South Waterloo Church, South Waterloo Church, South Waterloo Church, South Waterloo Church, South Waterloo Church, South Waterloo Church, South Waterloo Church, South Waterloo Church, South Waterloo Church, South Waterloo Church, South Waterloo Church, South Waterloo Church, South Waterloo Church, South Waterloo Church, South Waterloo Church, South Waterloo Church, South Waterloo Church, South Waterloo Church, South Waterloo Church, Forest chapel youth, Amber Harris, Alexis Charles
One pair of blunt scissors removed from the package (rounded tip, only)
Closed
Goshen City Church of the Brethren , Blissville Church, Blissville Church, Blissville Church, Blissville Church, Blissville Church, Blissville Church, Blissville Church, Blissville Church, Blissville Church, Blissville Church, Blissville Church, 1st COB Roaring Spring, 1st COB Roaring Spring, 1st COB Roaring Spring, 1st COB Roaring Spring, 1st COB Roaring Spring, 1st COB Roaring Spring, 1st COB Roaring Spring, 1st COB Roaring Spring, 1st COB Roaring Spring, 1st COB Roaring Spring, 1st COB Roaring Spring, 1st COB Roaring Spring, Summit CoB, Cedar Bluff COB, Cedar Bluff COB, Cedar Bluff COB, Cedar Bluff COB, Cedar Bluff COB, Cedar Bluff COB, Cedar Bluff COB, Cedar Bluff COB, Cedar Bluff COB, Cedar Bluff COB, Cedar Bluff COB, Cedar Bluff COB, Cedar Bluff COB, Cedar Bluff COB, Cedar Bluff COB, Cedar Bluff COB, Cedar Bluff COB, Cedar Bluff COB, Cedar Bluff COB, Bremen Church of the Brethren, Mill Creek COB, Mill Creek COB, Mill Creek COB, Mill Creek COB, Mill Creek COB, Mill Creek COB, Mill Creek COB, Mill Creek COB, Mill Creek COB, Mill Creek COB, Mill Creek COB, Mill Creek COB, Mill Creek COB, Mill Creek COB, Mill Creek COB, Mill Creek COB, Mill Creek COB, Mill Creek COB, Mill Creek COB, Mill Creek COB, Mill Creek COB, Mill Creek COB, Mill Creek COB, Mill Creek COB, Mill Creek COB, Blissville Church, Blissville Church, Blissville Church, Blissville Church, Blissville Church, Antioch, South Waterloo Church, South Waterloo Church, South Waterloo Church, South Waterloo Church, South Waterloo Church, South Waterloo Church, South Waterloo Church, South Waterloo Church, South Waterloo Church, South Waterloo Church, South Waterloo Church, South Waterloo Church, South Waterloo Church, South Waterloo Church, South Waterloo Church, South Waterloo Church, South Waterloo Church, South Waterloo Church, South Waterloo Church, South Waterloo Church, South Waterloo Church, South Waterloo Church, South Waterloo Church, South Waterloo Church, South Waterloo Church, Forest chapel youth , Amber Harris, Colby L Patton
Six new, unsharpened pencils with erasers (remove from package)
Closed
Goshen City Church of the Brethren , Sangerville COB, Blissville Church, Blissville Church, Blissville Church, Blissville Church, Blissville Church, Blissville Church, Blissville Church, Blissville Church, Blissville Church, Blissville Church, Blissville Church, Blissville Church, Blissville Church, Oakland Church of the Brethren, Oakland Church of the Brethren, Oakland Church of the Brethren, Oakland Church of the Brethren, Oakland Church of the Brethren, Oakland Church of the Brethren, tara wise, tara wise, tara wise, tara wise, tara wise, tara wise, tara wise, 1st COB Roaring Spring , 1st COB Roaring Spring , 1st COB Roaring Spring , 1st COB Roaring Spring , 1st COB Roaring Spring , 1st COB Roaring Spring , 1st COB Roaring Spring , 1st COB Roaring Spring , 1st COB Roaring Spring , 1st COB Roaring Spring , 1st COB Roaring Spring , 1st COB Roaring Spring , Summit CoB, Locust Grove CoB, Locust Grove CoB, Locust Grove CoB, Locust Grove CoB, Locust Grove CoB, Locust Grove CoB, Cedar Bluff COB, Cedar Bluff COB, Cedar Bluff COB, Cedar Bluff COB, Cedar Bluff COB, Cedar Bluff COB, Cedar Bluff COB, Cedar Bluff COB, Cedar Bluff COB, Cedar Bluff COB, Cedar Bluff COB, Cedar Bluff COB, Cedar Bluff COB, Cedar Bluff COB, Cedar Bluff COB, Cedar Bluff COB, Cedar Bluff COB, Cedar Bluff COB, Cedar Bluff COB, Cedar Bluff COB, Cedar Bluff COB, Cedar Bluff COB, Cedar Bluff COB, Cedar Bluff COB, Lebanon Church of the Brethren, Mill Creek COB, Mill Creek COB, Mill Creek COB, Mill Creek COB, Mill Creek COB, Mill Creek COB, Mill Creek COB, Mill Creek COB, Mill Creek COB, Mill Creek COB, Mill Creek COB, Mill Creek COB, Mill Creek COB, Mill Creek COB, Mill Creek COB, Mill Creek COB, Mill Creek COB, Mill Creek COB, Mill Creek COB, Mill Creek COB, Mill Creek COB, Mill Creek COB, Mill Creek COB, Mill Creek COB, Mill Creek COB, Mill Creek COB, Mill Creek COB, Mill Creek COB, Blissville Church, Blissville Church, Blissville Church, Blissville Church, Blissville Church, Long Green Valley CoB , Long Green Valley CoB , Long Green Valley CoB , Long Green Valley CoB , Long Green Valley CoB , Long Green Valley CoB , Long Green Valley CoB, Beth Kagarise , Beth Kagarise , Beth Kagarise, South Waterloo Church, s, South Waterloo Church, South Waterloo Church, South Waterloo Church, South Waterloo Church, South Waterloo Church, South Waterloo Church, South Waterloo Church, South Waterloo Church, South Waterloo Church, South Waterloo Church, South Waterloo Church, South Waterloo Church, South Waterloo Church, South Waterloo Church, South Waterloo Church, South Waterloo Church, South Waterloo Church, South Waterloo Church, South Waterloo Church, South Waterloo Church, South Waterloo Church, South Waterloo Church, South Waterloo Church, South Waterloo Church, Forest chapel Youth, Bekah Houff, Alexis Charles, Doug Diamond
Three 70-count bound notebooks or notebooks totaling 200-210 pages (no loose-leaf or filler paper)
Closed
Goshen City Church of the Brethren , Sangerville COB, Blissville Church, Blissville Church, 1st COB Roaring Spring, 1st COB Roaring Spring, 1st COB Roaring Spring, 1st COB Roaring Spring, 1st COB Roaring Spring, 1st COB Roaring Spring, 1st COB Roaring Spring, 1st COB Roaring Spring, 1st COB Roaring Spring, 1st COB Roaring Spring, 1st COB Roaring Spring, 1st COB Roaring Spring, terrycramer@comcast.net, Locust Grove CoB, Locust Grove CoB, Locust Grove CoB, Locust Grove CoB, Locust Grove CoB, Locust Grove CoB, Cedar Bluff COB, Cedar Bluff COB, Cedar Bluff COB, Cedar Bluff COB, Cedar Bluff COB, Bremen Church of the Brethren, Lebanon Church of the Brethren, Palmyra Church of the Brethren, Palmyra Church of the Brethren, Palmyra Church of the Brethren, Palmyra Church of the Brethren, Palmyra Church of the Brethren, Blissville Church, Blissville Church, South Waterloo Church, South Waterloo Church, South Waterloo Church, South Waterloo Church, South Waterloo Church, South Waterloo Church, South Waterloo Church, South Waterloo Church, South Waterloo Church, South Waterloo Church, South Waterloo Church, South Waterloo Church, South Waterloo Church, South Waterloo Church, South Waterloo Church, South Waterloo Church, South Waterloo Church, South Waterloo Church, South Waterloo Church, South Waterloo Church, South Waterloo Church, South Waterloo Church, South Waterloo Church, South Waterloo Church, South Waterloo Church, Forest Chapel Youth, Antioch, Patrick Starkey