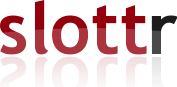 Songs for a Tired World Auditions
Auditions for PPVP's upcoming musical-revue style production "Songs for a Tired World" will take place September 12 at 7pm at RedArrow Ministries, 31133 Red Arrow Highway.
**If you are planning on auditioning, you MUST sign up on here our Slottr sheet. You must be signed up by NOON on the day of auditions.
Be advised: PPVP policy mandates ALL cast and crew for ALL productions be fully vaccinated against COVID-19, except in the case of medical or age exemptions.
NO FURTHER EXCEPTIONS.
We are seeking singers, musicians, and readers aged 16 and up for a lighthearted musical revue which will be presented in a relaxed lounge setting.
This production will have a flexible rehearsal schedule that will only require cast members to be present once or twice a week.
Performance dates are TBD based on cast members' availability. One performance will take place in October with the possibility of a second.
FOR SINGERS:
Please prepare a 30 second to 1 minute cut of a song, acapella is acceptable, or bring sheet music for our pianist to accompany you. Musical theatre, folk, big band/jazz, and soft rock are acceptable genres to sing from.
FOR READERS:
If you do not sing but would still like to participate, we'd love to have you! Please prepare a 30 second to 1 minute reading for auditions. Does NOT have to be memorized.
Poems, monologues, book/short story excerpts, and spoken word pieces are all acceptable.
FOR MUSICIANS:
Please contact us via Facebook Messenger BEFORE auditions with information on what instrument(s) you play, your experience, and whether you're looking to be part of our pit to accompany singers or are a solo performer.
You may be asked to attend auditions or submit a video of yourself.
---
The sheet does not take any results after Sunday, September 12, 2021, 12:00 PM.
Audition Slot
Sun, Sep 12 @ 7:00 PM
Audition Slot
Sun, Sep 12 @ 7:00 PM
Audition Slot
Sun, Sep 12 @ 7:00 PM
Audition Slot
Sun, Sep 12 @ 7:00 PM
Closed
Bubba and Dawn Rogers
Audition Slot
Sun, Sep 12 @ 7:00 PM
Audition Slot
Sun, Sep 12 @ 7:00 PM
Audition Slot
Sun, Sep 12 @ 7:00 PM
Audition Slot
Sun, Sep 12 @ 7:00 PM
Audition Slot
Sun, Sep 12 @ 7:00 PM
Audition Slot
Sun, Sep 12 @ 7:00 PM
Audition Slot
Sun, Sep 12 @ 7:00 PM
Audition Slot
Sun, Sep 12 @ 7:00 PM
Audition Slot
Sun, Sep 12 @ 7:00 PM
Audition Slot
Sun, Sep 12 @ 7:00 PM
Audition Slot
Sun, Sep 12 @ 7:00 PM