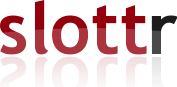 ARCADIA Harbour Theatre AUDITION
12 actors are sought for the Harbour Theatre production of Tom Stoppard's award-winning play ARCADIA, to be directed by Barry Park at Mosman Park Memorial Hall (aka Camelot Theatre) 16 Lochee Street (cnr. Solomon St), MOSMAN PARK WA, by arrangement with ORiGiN™ THEATRICAL, on behalf of Samuel French Inc. a Concord Theatricals Company.
Rehearsals commence 27th March 2021. (Saturday afternoons, Monday and Wednesday evenings and a few on Thursday evenings)
Performances: 7.30pm on 28, 29 May, 2, 4, 5, 9, 11, 12 June and 2pm on 30 May, 6 and 13 June 2021
Auditions by appointment: Sat 13th (9 - 2.30) and Sunday 14th February (10 – 2) 2021:
*Audition Venue: Alf Adams Pavilion (Solomon Street, southeast crn. of Mann Oval)
PLEASE NOTE CAREFULLY THE DATE, TIME AND VENUE* OF YOUR AUDITION
Please deliver a short prepared monologue and also be prepared to read the lines of your preferred character.
Audition sides can be downloaded by copying and pasting this address into your browser: https://www.dropbox.com/sh/yzccbkysgs7u2xe/AAAlDmGXZYkYa3SyEzJBK-dya?dl=0
Queries: information@harbourtheatre.org.au
This is a non-paid community theatre production. Actors who are cast must become a member of Harbour Theatre.
Tom Stoppard's much-loved ARCADIA is recognised as one of the 20th century's greatest plays – a cocktail of ravishing comedy, literary sleuthing, romantic entanglements and scientific discoveries.
Winner of the 1995 New York Drama Critics' Circle Award for Best Play and the 1994 Olivier Award, a smash hit since its debut at the National Theatre in 1993, ARCADIA is frequently cited as one of the great plays of the 20th Century.
Arcadia moves back and forth between 1809 and the present at the elegant estate owned by the Coverly family. The 1809 scenes reveal a household in transition. As the Arcadian landscape is being transformed into picturesque Gothic gardens, complete with a hermitage, thirteen year-old Lady Thomasina and her tutor delve into intellectual and romantic issues. Present day scenes depict the Coverly descendants and two competing scholars who are researching a possible scandal at the estate in 1809 involving Lord Byron. This brilliant play moves smoothly between the centuries and explores the nature of truth and time, the difference between classical and romantic temperaments, and the disruptive influence of sex on our life orbits- the attraction Newton left out.
Character ages are stage ages.
Characters of 1809
Thomasina Coverly: Lead. (13, later 16. Actors in their late teens and early twenties are welcome to audition for this role.) The daughter of Lord Coverly and Lady Croom, Thomasina is a precocious genius. She comes to understand chaos theory and the second law of thermodynamics, before either is established in the mathematical and scientific communities. Stoppard "apparently based" the character on Lord Byron's daughter Ada Lovelace (Augusta Ada King, Countess of Lovelace). She was an English mathematician who conceptualised how Charles Babbage's Analytical engine could be used, foreseeing the binary computer. British RP

Septimus Hodge: Lead. (Aged 22, later 25. Actors in their late twenties and early thirties are also welcome to audition for this role.) Thomasina's tutor, and the academic colleague and friend of Lord Byron (an unseen but important character). While teaching Thomasina, he works on his own research and has affairs with the older women of the house. When Thomasina is older, he falls in love with her; after her death, he becomes the "hermit of Sidley Park", working on her theories until his own death. British RP

Jellaby: Supporting (middle aged. Actors in their forties, fifties and sixties are welcome to audition for this role.) The Crooms' butler. His chief functions are to spread gossip and to deliver letters. British RP

Ezra Chater: Supporting. (31. Actors in their late thirties and early forties are also welcome to audition for this role.) An unsuccessful poet staying at Sidley Park. His wife's romantic affairs lead him to challenge Septimus to a duel. Later, it is revealed that he is the amateur botanist "Mr. Chater," who dies of a monkey bite in Martinique, where he has travelled with his wife and Captain Brice. British RP

Richard Noakes: Supporting. (Middle aged. Actors in their forties and fifties are welcome to audition for this role.) Lady Croom's gardener. Throughout the play, he is working to transform Sidley Park's classical, Arcadia-like landscape into the popular Gothic style – which Lady Croom begrudgingly accepts. He is key in exposing Septimus' and Mrs. Chater's affair. British RP

Lady Croom: Supporting. (Middle thirties. Actors in their late thirties and early forties are also welcome to audition for this role) Thomasina's mother. She rules the Coverly estate with an iron fist, but flirts with Septimus and other gentlemen throughout the play. British RP

Captain Brice: Featured (Middle thirties. Actors in their late thirties and forties are also welcome to audition for this role.) The brother of Lady Croom (of 1809). He is a sea captain who falls in love with Mrs. Chater. He takes her and her husband to the West Indies at the end of the play. After Mr. Chater's death, Captain Brice marries Mrs. Chater. British RP

Augustus Coverly: Featured. (15. Actors in their late teens and early twenties are welcome to audition for this role.) Thomasina's trouble-making younger brother. He appears in only a few brief scenes. (Gus and Augustus are played by the same actor.) British RP
Characters of the present
Hannah Jarvis: (late thirties. Actors in their forties are also welcome to audition for this role.) The author of a best-seller on Byron's mistress, Lady Caroline Lamb. Hannah is researching the elusive hermit of Sidley Park, who lived there in the early 19th century. Hannah collaborates (warily) with Bernard and also with Valentine, though she rejects the romantic advances of both. Intellectual, Pragmatic, Grounded, Authentic, Blunt, Forthright, Reserved, Rational, Curt, Neurotic, British RP

Chloe Coverly: Featured. (18. Actors in their twenties are also welcome to audition for this role.) The daughter of the modern Lady Croom. While her mind is not as rigorous as Thomasina's, Chloe likes to propose wild ideas. She argues that the Newtonian universe has been destabilized by sex and the problems it causes. She tries to set up Hannah with Bernard, but ends up sleeping with him herself. Infatuated, High class, Eager, Uninhibited, Spirited, Warm, Sensitive, Imaginative, British RP

Bernard Nightingale: Lead. (Late thirties. Actors in their forties are also welcome to audition for this role) A don at a modern university in Sussex, England. Bernard comes to Sidley Park hoping to work with Hannah on his theory about Lord Byron staying at the estate. Foolishly, instead of seeking further evidence, he announces on TV his theory that Lord Byron killed Ezra Chater in a duel. At the end of the play, Hannah proves him wrong, much to his chagrin. Self-promoting, Ambitious, Witty, Unscrupulous, Foppish, Charming, Competitive, Foolish, Opportunist, Bold, Brash, Pretentious, Flamboyant, Arrogant, Reckless, Scatterbrained, British RP

Valentine Coverly: Supporting. (25 to 30. Actors in their thirties+ are also welcome to audition for this role) Chloe's older brother. A graduate student of mathematics, he pores over several old documents and comes to acknowledge Thomasina's genius. Upper class, Elitist, Blunt, Man of leisure, Academic, Curious, Intellectual, Intelligent, British RP
Gus Coverly: Featured. (15. Actors in their late teens and early twenties are welcome to audition for this role.) Valentine and Chloe's younger brother, who has been mute since the age of five. Gus helps to pass several important props from past to present, and helps connect key moments in the play. Mute Shy Loving Intuitive Perceptive Intelligent (Gus and Augustus are played by the same actor.)
---
ARCADIA Harbour Theatre AUDITION SAT 13 Feb
Sat, Feb 13 @ 9:00 AM
ARCADIA Harbour Theatre AUDITION SAT 13 Feb
Sat, Feb 13 @ 9:15 AM
ARCADIA Harbour Theatre AUDITION SAT 13 Feb
Sat, Feb 13 @ 9:30 AM
ARCADIA Harbour Theatre AUDITION SAT 13 Feb
Sat, Feb 13 @ 9:45 AM
ARCADIA Harbour Theatre AUDITION SAT 13 Feb
Sat, Feb 13 @ 10:00 AM
ARCADIA Harbour Theatre AUDITION SAT 13 Feb
Sat, Feb 13 @ 10:15 AM
ARCADIA Harbour Theatre AUDITION SAT 13 Feb
Sat, Feb 13 @ 10:30 AM
ARCADIA Harbour Theatre AUDITION SAT 13 Feb
Sat, Feb 13 @ 10:45 AM
ARCADIA Harbour Theatre AUDITION SAT 13 Feb
Sat, Feb 13 @ 11:00 AM
ARCADIA Harbour Theatre AUDITION SAT 13 Feb
Sat, Feb 13 @ 11:15 AM
ARCADIA Harbour Theatre AUDITION SAT 13 Feb
Sat, Feb 13 @ 11:30 AM
ARCADIA Harbour Theatre AUDITION SAT 13 Feb
Sat, Feb 13 @ 11:45 AM
ARCADIA Harbour Theatre AUDITION SAT 13 Feb
Sat, Feb 13 @ 12:00 PM
ARCADIA Harbour Theatre AUDITION SAT 13 Feb
Sat, Feb 13 @ 12:15 PM
ARCADIA Harbour Theatre AUDITION SAT 13 Feb
Sat, Feb 13 @ 12:30 PM
ARCADIA Harbour Theatre AUDITION SAT 13 Feb
Sat, Feb 13 @ 12:45 PM
ARCADIA Harbour Theatre AUDITION SAT 13 Feb
Sat, Feb 13 @ 1:00 PM
ARCADIA Harbour Theatre AUDITION SAT 13 Feb
Sat, Feb 13 @ 1:15 PM
ARCADIA Harbour Theatre AUDITION SAT 13 Feb
Sat, Feb 13 @ 1:30 PM
ARCADIA Harbour Theatre AUDITION SAT 13 Feb
Sat, Feb 13 @ 1:45 PM
ARCADIA Harbour Theatre AUDITION SAT 13 Feb
Sat, Feb 13 @ 2:00 PM
ARCADIA Harbour Theatre AUDITION SAT 13 Feb
Sat, Feb 13 @ 2:15 PM
ARCADIA Harbour Theatre AUDITION SUNDAY 14 Feb
Sun, Feb 14 @ 10:00 AM
ARCADIA Harbour Theatre AUDITION SUNDAY 14 Feb
Sun, Feb 14 @ 10:15 AM
ARCADIA Harbour Theatre AUDITION SUNDAY 14 Feb
Sun, Feb 14 @ 10:30 AM
ARCADIA Harbour Theatre AUDITION SUNDAY 14 Feb
Sun, Feb 14 @ 10:45 AM
ARCADIA Harbour Theatre AUDITION SUNDAY 14 Feb
Sun, Feb 14 @ 11:00 AM
ARCADIA Harbour Theatre AUDITION SUNDAY 14 Feb
Sun, Feb 14 @ 11:15 AM
ARCADIA Harbour Theatre AUDITION SUNDAY 14 Feb
Sun, Feb 14 @ 11:30 AM
ARCADIA Harbour Theatre AUDITION SUNDAY 14 Feb
Sun, Feb 14 @ 11:45 AM
ARCADIA Harbour Theatre AUDITION SUNDAY 14 Feb
Sun, Feb 14 @ 12:00 PM
ARCADIA Harbour Theatre AUDITION SUNDAY 14 Feb
Sun, Feb 14 @ 12:15 PM
ARCADIA Harbour Theatre AUDITION SUNDAY 14 Feb
Sun, Feb 14 @ 12:30 PM
ARCADIA Harbour Theatre AUDITION SUNDAY 14 Feb
Sun, Feb 14 @ 12:45 PM
ARCADIA Harbour Theatre AUDITION SUNDAY 14 Feb
Sun, Feb 14 @ 1:00 PM
ARCADIA Harbour Theatre AUDITION SUNDAY 14 Feb
Sun, Feb 14 @ 1:15 PM
ARCADIA Harbour Theatre AUDITION SUNDAY 14 Feb
Sun, Feb 14 @ 1:30 PM