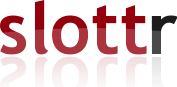 HHD 2020 PERSONAL MOMENTS OF MEANING
Ready to create your own light for the New Year? We realize there are many who are not yet comfortable being together with others in a group, even if masked and socially distant, but whom would relish the opportunity to privately acknowledge the New Year in our sanctuary. You can sign up for a time for you (and your pod) to privately share on our holy ground. These opportunities will be on and surrounding the High Holy Days. We believe it will be profoundly spiritual and meaningful for those who choose to partake.
Everyone must follow all established safety protocols while in the building – masked and socially distant. The appointments will be spaced out, with gaps between, so that there is only one person/family/pod in the sanctuary at a time. The bimah will be sanitized throughout. Although a Rabbi/Cantor will be in attendance during these times, there will be no formal program during your visit. The Clergy will greet you and offer words of blessing as you depart. Optional prayers, readings and music through your own device, will be provided once you register for one of the slots. If you have younger children, you may wish to bring a drawing or two to leave at the ark. Perhaps a letter to God? Think of what it feels like to be beneath a huppah, or at the Western Wall or a Bar/Bat Mitzvah blessing. This is really a chance for you to experience the awe of our sanctuary and the grandeur of the High Holy Days in your own way.
---
Sanctuary
Mon, Sep 28 @ 1:30 PM
Sanctuary
Mon, Sep 28 @ 1:40 PM
Sanctuary
Mon, Sep 28 @ 1:50 PM
Sanctuary
Mon, Sep 28 @ 2:00 PM
Sanctuary
Mon, Sep 28 @ 2:10 PM
Sanctuary
Mon, Sep 28 @ 2:20 PM
Sanctuary
Mon, Sep 28 @ 2:30 PM
Sanctuary
Mon, Sep 28 @ 2:40 PM
Sanctuary
Mon, Sep 28 @ 2:50 PM