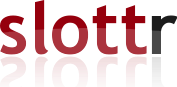 International Students Day of Prayer (ISDOP) Nov 17, 2019
This event is being organized by International Friendships, Inc (ifipartners.org/pray). Click "Slot me in" to pledge to pray for a 15 minute prayer slot on November 17th, 2019.
Please add your Church Name and Ministry Location in the "Notes" box when you sign up.
Please put the time slot you signed up for on your calendar now. Thanks!
---
---
| | | |
| --- | --- | --- |
| Prayer slot | 12:00 AM | Full |
| Prayer slot | 12:15 AM | Full |
| Prayer slot | 12:30 AM | Full |
| Prayer slot | 12:45 AM | Full |
| Prayer slot | 1:00 AM | Full |
| Prayer slot | 1:15 AM | Full |
| Prayer slot | 1:30 AM | Full |
| Prayer slot | 1:45 AM | Full |
| Prayer slot | 2:00 AM | Full |
| Prayer slot | 2:15 AM | Full |
| Prayer slot | 2:30 AM | Full |
| Prayer slot | 2:45 AM | Full |
| Prayer slot | 3:00 AM | Full |
| Prayer slot | 3:15 AM | Full |
| Prayer slot | 3:30 AM | Full |
| Prayer slot | 3:45 AM | Full |
| Prayer slot | 4:00 AM | Full |
| Prayer slot | 4:15 AM | Full |
| Prayer slot | 4:30 AM | Full |
| Prayer slot | 4:45 AM | Full |
| Prayer slot | 5:00 AM | Full |
| Prayer slot | 5:15 AM | Full |
| Prayer slot | 5:30 AM | Full |
| Prayer slot | 5:45 AM | Full |
| Prayer slot | 6:00 AM | Full |
| Prayer slot | 6:15 AM | Full |
| Prayer slot | 6:30 AM | Full |
| Prayer slot | 6:45 AM | Full |
| Prayer slot | 7:00 AM | Full |
| Prayer slot | 7:15 AM | Full |
| Prayer slot | 7:30 AM | Full |
| Prayer slot | 7:45 AM | Full |
| Prayer slot | 8:00 AM | Full |
| Prayer slot | 8:15 AM | Full |
| Prayer slot | 8:30 AM | Full |
| Prayer slot | 8:45 AM | Full |
| Prayer slot | 9:00 AM | Full |
| Prayer slot | 9:15 AM | Full |
| Prayer slot | 9:30 AM | Full |
| Prayer slot | 9:45 AM | Full |
| Prayer slot | 10:00 AM | Full |
| Prayer slot | 10:15 AM | Full |
| Prayer slot | 10:30 AM | Full |
| Prayer slot | 10:45 AM | Full |
| Prayer slot | 11:00 AM | Full |
| Prayer slot | 11:15 AM | Full |
| Prayer slot | 11:30 AM | Full |
| Prayer slot | 11:45 AM | Full |
| Prayer slot | 12:00 PM | Full |
| Prayer slot | 12:15 PM | Full |
| Prayer slot | 12:30 PM | Full |
| Prayer slot | 12:45 PM | Full |
| Prayer slot | 1:00 PM | Full |
| Prayer slot | 1:15 PM | Full |
| Prayer slot | 1:30 PM | Full |
| Prayer slot | 1:45 PM | Full |
| Prayer slot | 2:00 PM | Full |
| Prayer slot | 2:15 PM | Full |
| Prayer slot | 2:30 PM | Full |
| Prayer slot | 2:45 PM | Full |
| Prayer slot | 3:00 PM | Full |
| Prayer slot | 3:15 PM | Full |
| Prayer slot | 3:30 PM | Full |
| Prayer slot | 3:45 PM | Full |
| Prayer slot | 4:00 PM | Full |
| Prayer slot | 4:15 PM | Full |
| Prayer slot | 4:30 PM | Full |
| Prayer slot | 4:45 PM | Full |
| Prayer slot | 5:00 PM | Full |
| Prayer slot | 5:15 PM | Full |
| Prayer slot | 5:30 PM | Full |
| Prayer slot | 5:45 PM | Full |
| Prayer slot | 6:00 PM | Full |
| Prayer slot | 6:15 PM | Full |
| Prayer slot | 6:30 PM | Full |
| Prayer slot | 6:45 PM | Full |
| Prayer slot | 7:00 PM | Full |
| Prayer slot | 7:15 PM | Full |
| Prayer slot | 7:30 PM | Full |
| Prayer slot | 7:45 PM | Full |
| Prayer slot | 8:00 PM | Full |
| Prayer slot | 8:15 PM | Full |
| Prayer slot | 8:30 PM | Full |
| Prayer slot | 8:45 PM | Full |
| Prayer slot | 9:00 PM | Full |
| Prayer slot | 9:15 PM | Full |
| Prayer slot | 9:30 PM | Full |
| Prayer slot | 9:45 PM | Full |
| Prayer slot | 10:00 PM | Full |
| Prayer slot | 10:15 PM | Full |
| Prayer slot | 10:30 PM | Full |
| Prayer slot | 10:45 PM | Full |
| Prayer slot | 11:00 PM | Full |
| Prayer slot | 11:15 PM | Full |
| Prayer slot | 11:30 PM | Full |
| Prayer slot | 11:45 PM | Full |