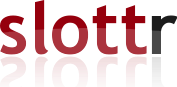 Volunteer Now!
(The above link to install something is an ad, please ignore that link)




2019 GCER Volunteer Sign-Up
These are time slots for various tasks that need volunteers for GCER 2019. Sign up for all time slots that you are available for,
it would be ideal if you could work the same job every day
if you will be present for the whole conference, rather than do a new job every day.
All volunteers will need to visit the Volunteer Sign-In table upon arrival at GCER which will be located at the tables in the center of the main ballroom.
Thank you for for volunteering your time and helping GCER 2019 run smoothly! We couldn't do this without our wonderful volunteers.
---
What
When
Who
Help Setup, 7:30am - 12:00pm
Sat, Jul 6 @ 7:30 AM
Kimberly Sheely, Kris Osegueda, Jamie Hadwin
Slot me in
Help Setup, 7:30am - 5:00pm (Or Until Whenever Done)
Sat, Jul 6 @ 7:30 AM
Kris Osegueda, Joseph Auer, Eric Andexler , Jamie Hadwin, Jamie Anderson
Slot me in
Help Setup, 12:00pm - 5:00pm (Or Until Whenever Done)
Sat, Jul 6 @ 12:00 PM
Kris Osegueda, Jamie Hadwin
Slot me in
Botball Practice - On Deck Help, 8:30am - 11:30am
Sun, Jul 7 @ 8:30 AM
Trenisha Tait
Slot me in
Botball Practice - Pit Monitors, 8:30am - 11:30am
Sun, Jul 7 @ 8:30 AM
Joseph Auer
Slot me in
Botball Practice - Special Award Judging, 8:30am - 11:30am
Sun, Jul 7 @ 8:30 AM
Jamie Anderson
Slot me in
Botball Practice - Table Timer, 8:30am - 11:30am
Sun, Jul 7 @ 8:30 AM
Allen Skinner, Billy Johnson
Slot me in
Aerial Challenge Judge, 9:00am - 11:30am
Sun, Jul 7 @ 9:00 AM
Eric Andexler
Botball Onsite Presentation Judge, 9:00am - 11:30am
Sun, Jul 7 @ 9:00 AM
Slot me in
Junior Botball Challenge Helper, 9:00am - 11:30am
Sun, Jul 7 @ 9:00 AM
Isabella Li, Jamie Hadwin
Aerial Challenge Judge, 1:00pm - 5:00pm
Sun, Jul 7 @ 1:00 PM
Trenisha Tait
Botball Practice - On Deck Help, 1:00pm - 5:00pm
Sun, Jul 7 @ 1:00 PM
Jet Lee, Barbara Parmeter
Botball Practice - Pit Monitors, 1:00pm - 5:00pm
Sun, Jul 7 @ 1:00 PM
Slot me in
Botball Practice - Special Award Judging, 1:00pm - 5:00pm
Sun, Jul 7 @ 1:00 PM
Slot me in
Botball Practice - Table Timer, 1:00pm - 5:00pm
Sun, Jul 7 @ 1:00 PM
Allen Skinner, Dawn Swajian, Reza Torbati
Slot me in

Junior Botball Challenge Judge, 1:00pm - 3:30pm
Sun, Jul 7 @ 1:00 PM
Brad Oakey, Jamie Hadwin
Slot me in
KIPR Merch Store Helper, 1:00pm - 5:00pm
Sun, Jul 7 @ 1:00 PM
Jackie Fenson, Maria Lee
Student Reception Volunteer, 8:00pm - 10:00pm
Sun, Jul 7 @ 8:00 PM
Tommy mai
Slot me in
Botball Practice - On Deck Help, 8:30am - 9:30am
Mon, Jul 8 @ 8:30 AM
Brigitte Toth, Liz Whitewolf
Botball Practice - Pit Monitors, 8:30am - 9:30am
Mon, Jul 8 @ 8:30 AM
Dave Younge, Robin Combs
Botball Practice - Special Award Judging, 8:30am - 9:30am
Mon, Jul 8 @ 8:30 AM
Jet Lee
Slot me in
Botball Practice - Table Timer, 8:30am - 9:30am
Mon, Jul 8 @ 8:30 AM
Lexi Ward, Billy Johnson
Slot me in
KIPR Merch Store Helper, 8:30am - 12:00pm
Mon, Jul 8 @ 8:30 AM
Maria Lee
Slot me in
JBC Mystery Challenge Judge, 9:00am - 12:00pm
Mon, Jul 8 @ 9:00 AM
Kim Meek, Bridget Johnson
Slot me in
Botball Seeding - Camera Details Runner, 9:30am - 12:00pm
Mon, Jul 8 @ 9:30 AM
Slot me in
Botball Seeding - On Deck Help, 9:30am - 12:00pm
Mon, Jul 8 @ 9:30 AM
Trenisha Tait, Eric Andexler
Botball Seeding - Pit Monitors, 9:30am - 12:00pm
Mon, Jul 8 @ 9:30 AM
Dave Younge
Slot me in
Botball Seeding - Score Runner, 9:30am - 12:00pm
Mon, Jul 8 @ 9:30 AM
Dawn Swajian
Slot me in
Botball Seeding - Special Award Judges, 9:30am - 12:00pm
Mon, Jul 8 @ 9:30 AM
Reza Torbati, Jet Lee
Slot me in
Botball Seeding - Camera Details Runner, 1:30pm - 5:00pm
Mon, Jul 8 @ 1:30 PM
Slot me in

Botball Seeding - On Deck Help, 1:30pm - 5:00pm
Mon, Jul 8 @ 1:30 PM
Eric Andexler
Slot me in
Botball Seeding - Pit Monitors, 1:30pm - 5:00pm
Mon, Jul 8 @ 1:30 PM
Slot me in
Botball Seeding - Special Award Judges, 1:30pm - 5:00pm
Mon, Jul 8 @ 1:30 PM
Trenisha Tait
Slot me in
Botball Seeding- Score Runner, 1:30pm - 5:00pm
Mon, Jul 8 @ 1:30 PM
Slot me in
JBC Mystery Challenge Judge, 1:30pm - 3:30pm
Mon, Jul 8 @ 1:30 PM
Brad Oakey, Bridget Johnson
Slot me in
KIPR Merch Store Helper, 1:30pm - 5:00pm
Mon, Jul 8 @ 1:30 PM
Slot me in
Aerial Challenge Judge, 6:30pm - 8:30pm
Mon, Jul 8 @ 6:30 PM
Slot me in
Student Activity Volunteer, 8:30pm - 10:00pm
Mon, Jul 8 @ 8:30 PM
Slot me in
Botball Practice - On Deck Help, 8:30am - 10:00am
Tue, Jul 9 @ 8:30 AM
Liz Whitewolf
Slot me in
Botball Practice - Pit Monitors, 8:30am - 10:00am
Tue, Jul 9 @ 8:30 AM
Barbara Parmeter
Slot me in
Botball Practice - Special Award Judging, 8:30am - 10:00am
Tue, Jul 9 @ 8:30 AM
Slot me in
Botball Practice - Table Timer, 8:30am - 10:00am
Tue, Jul 9 @ 8:30 AM
Billy Johnson, Billy Johnson
Slot me in
KIPR Merch Store Helper, 8:30am - 12:30pm
Tue, Jul 9 @ 8:30 AM
Robin Combs, Jackie Fenson
JBC We are the Future Judge, 9:00am - 12:30pm
Tue, Jul 9 @ 9:00 AM
Slot me in
Botball Seeding - Camera Details Runner, 10:00am - 12:30pm
Tue, Jul 9 @ 10:00 AM
Slot me in

Botball Seeding - On Deck Help, 10:00am - 12:30pm
Tue, Jul 9 @ 10:00 AM
Margaret Giles, Eric Andexler
Botball Seeding - Pit Monitors, 10:00am - 12:30pm
Tue, Jul 9 @ 10:00 AM
Chris Bazzinotti
Slot me in
Botball Seeding - Score Runner, 10:00am - 12:30pm
Tue, Jul 9 @ 10:00 AM
Slot me in
Botball Seeding - Special Award Judges, 10:00am - 12:30pm
Tue, Jul 9 @ 10:00 AM
Reza Torbati, Brian Morrison
Slot me in
Student Activity Volunteer, 8:00pm - 10:00pm
Tue, Jul 9 @ 8:00 PM
Tommy Mai
Slot me in
Botball Practice - On Deck Help, 8:30am - 10:00am
Wed, Jul 10 @ 8:30 AM
Margaret Lois Giles
Slot me in
Botball Practice - Pit Monitors, 8:30am - 10:00am
Wed, Jul 10 @ 8:30 AM
Brigitte Toth
Slot me in
Botball Practice - Special Award Judging, 8:30am - 10:00am
Wed, Jul 10 @ 8:30 AM
Slot me in
Botball Practice - Table Timer, 8:30am - 10:00am
Wed, Jul 10 @ 8:30 AM
Billy Johnson
Slot me in
Botball DE - Camera Details Runner, 3:30pm - 4:30pm
Wed, Jul 10 @ 3:30 PM
Slot me in
Botball DE - On Deck Help, 3:30pm - 4:30pm
Wed, Jul 10 @ 3:30 PM
Slot me in
Botball DE - Pit Monitors, 3:30pm - 4:30pm
Wed, Jul 10 @ 3:30 PM
Slot me in
Botball DE - Score Runner, 3:30pm - 4:30pm
Wed, Jul 10 @ 3:30 PM
Slot me in
Botball DE - Special Award Judges, 3:30pm - 4:30pm
Wed, Jul 10 @ 3:30 PM
Reza Torbati, Brian Morrison
Slot me in
JBC We are the Future Judge, 3:30pm - 5:00pm
Wed, Jul 10 @ 3:30 PM
Slot me in

KIPR Merch Store Helper, 3:30pm - 6:00pm
Wed, Jul 10 @ 3:30 PM
Slot me in
Aerial Challenge Judge, 4:00pm - 6:00pm
Wed, Jul 10 @ 4:00 PM
Eric Andexler
Botball Practice - On Deck Help, 4:30pm - 6:00pm
Wed, Jul 10 @ 4:30 PM
Barbara Parmeter
Slot me in
Botball Practice - Pit Monitors, 4:30pm - 6:00pm
Wed, Jul 10 @ 4:30 PM
Slot me in
Botball Practice - Special Award Judging, 4:30pm - 6:00pm
Wed, Jul 10 @ 4:30 PM
Slot me in
Botball Practice - Table Timer, 4:30pm - 6:00pm
Wed, Jul 10 @ 4:30 PM
Reza Torbati
Slot me in
Ballroom Cleanup JBC, 6:00pm - Until Finished
Wed, Jul 10 @ 6:00 PM
Slot me in
Botball Practice - On Deck Help, 8:00am - 10:00am
Thu, Jul 11 @ 8:00 AM
Tim Hughes, Margaret Lois Giles
Botball Practice - Pit Monitors, 8:00am - 10:00am
Thu, Jul 11 @ 8:00 AM
Chris Bazzinotti
Slot me in
Botball Practice - Special Award Judging, 8:00am - 10:00am
Thu, Jul 11 @ 8:00 AM
Slot me in
Botball Practice - Table Timer, 8:00am - 10:00am
Thu, Jul 11 @ 8:00 AM
Billy Johnson
Slot me in
KIPR Merch Store Helper, 8:00am - 11:30am
Thu, Jul 11 @ 8:00 AM
Jackie Fenson
Slot me in
Botball DE - Camera Details Runner, 10:00am - 11:30am
Thu, Jul 11 @ 10:00 AM
Slot me in
Botball DE - On Deck Help, 10:00am - 11:30am
Thu, Jul 11 @ 10:00 AM
Liz Whitewolf, Eric Andexler
Botball DE - Pit Monitors, 10:00am - 11:30am
Thu, Jul 11 @ 10:00 AM
Slot me in

Botball DE - Score Runner, 10:00am - 11:30am
Thu, Jul 11 @ 10:00 AM
Dawn Swajian, Melanie Prado
Botball DE - Special Award Judges, 10:00am - 11:30am
Thu, Jul 11 @ 10:00 AM
Reza Torbati, Chris Bazzinotti
Slot me in
Botball DE - Camera Details Runner, 1:00pm - 3:00pm
Thu, Jul 11 @ 1:00 PM
Slot me in
Botball DE - On Deck Help, 1:00pm - 3:00pm
Thu, Jul 11 @ 1:00 PM
Eric Andexler
Slot me in
Botball DE - Pit Monitors, 1:00pm - 3:00pm
Thu, Jul 11 @ 1:00 PM
Slot me in
Botball DE - Score Runner, 1:00pm - 3:00pm
Thu, Jul 11 @ 1:00 PM
Slot me in
Botball DE - Special Award Judges, 1:00pm - 3:00pm
Thu, Jul 11 @ 1:00 PM
Reza Torbati
Slot me in
KIPR Merch Store Helper, 1:00pm - 3:00pm
Thu, Jul 11 @ 1:00 PM
Slot me in
Ballroom Cleanup All, 3:00pm - 5:00pm
Thu, Jul 11 @ 3:00 PM
David Mutchler
Slot me in
Student After Party Helper, 8:00pm - 10:00pm
Thu, Jul 11 @ 8:00 PM
Tommy Mai
Slot me in