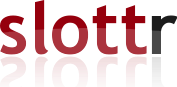 Auditions: Beauty & the Beast
Perform onstage in Broadway quality, family-friendly shows with our theatre! Auditions are open to the public—you do not need to attend Christ Wesleyan Church, or any church for that matter.
Show Dates: November 7-10
---
The sheet does not take any results after Monday, June 24, 2019, 11:59 PM.
Friday - 5:00pm
Fri, Jun 21
Friday - 5:10pm
Fri, Jun 21
Friday - 5:20pm
Fri, Jun 21
Friday - 5:30pm
Fri, Jun 21
Friday - 5:40pm
Fri, Jun 21
Friday - 5:50pm
Fri, Jun 21
Friday - 6:00pm
Fri, Jun 21
Friday - 6:10pm
Fri, Jun 21
Friday - 6:20pm
Fri, Jun 21
Friday - 6:30pm
Fri, Jun 21
Friday - 6:40pm
Fri, Jun 21
Friday - 6:50pm
Fri, Jun 21
Friday - 7:00pm
Fri, Jun 21
Friday - 7:10pm
Fri, Jun 21
Friday - 7:20pm
Fri, Jun 21
Friday - 7:30pm
Fri, Jun 21
Friday - 7:40pm
Fri, Jun 21
Friday - 7:50pm
Fri, Jun 21
Friday - 8:00pm
Fri, Jun 21
Friday - 8:10pm
Fri, Jun 21
Friday - 8:20pm
Fri, Jun 21
Friday - 8:30pm
Fri, Jun 21
Friday - 8:40pm
Fri, Jun 21
Friday - 8:50pm
Fri, Jun 21
Saturday - 10:00am
Sat, Jun 22
Saturday - 10:10am
Sat, Jun 22
Saturday - 10:20am
Sat, Jun 22
Saturday - 10:30am
Sat, Jun 22
Saturday - 10:40am
Sat, Jun 22
Saturday - 10:50am
Sat, Jun 22
Saturday - 11:00am
Sat, Jun 22
Saturday - 11:10am
Sat, Jun 22
Saturday - 11:20am
Sat, Jun 22
Saturday - 11:30am
Sat, Jun 22
Saturday - 11:40am
Sat, Jun 22
Saturday - 11:50am
Sat, Jun 22
Saturday - 12:00pm
Sat, Jun 22
Saturday - 12:10pm
Sat, Jun 22
Saturday - 12:20pm
Sat, Jun 22
Saturday - 12:30pm
Sat, Jun 22
Saturday - 12:40pm
Sat, Jun 22
Saturday - 12:50pm
Sat, Jun 22
Saturday - 1:00pm
Sat, Jun 22
Saturday - 1:10pm
Sat, Jun 22
Saturday - 1:20pm
Sat, Jun 22
Saturday - 1:30pm
Sat, Jun 22
Saturday - 1:40pm
Sat, Jun 22
Saturday - 1:50pm
Sat, Jun 22
Saturday - 2:00pm
Sat, Jun 22
Saturday - 2:10pm
Sat, Jun 22
Saturday - 2:20pm
Sat, Jun 22
Saturday - 2:30pm
Sat, Jun 22
Saturday - 2:40pm
Sat, Jun 22
Saturday - 2:50pm
Sat, Jun 22
Saturday - 3:00pm
Sat, Jun 22
Saturday - 3:10pm
Sat, Jun 22
Saturday - 3:20pm
Sat, Jun 22
Saturday - 3:30pm
Sat, Jun 22
Saturday - 3:40pm
Sat, Jun 22
Saturday - 3:50pm
Sat, Jun 22
Sunday - 1:00pm
Sun, Jun 23
Sunday - 1:10pm
Sun, Jun 23
Sunday - 1:20pm
Sun, Jun 23
Sunday - 1:30pm
Sun, Jun 23
Sunday - 1:40pm
Sun, Jun 23
Sunday - 1:50pm
Sun, Jun 23
Sunday - 2:00pm
Sun, Jun 23
Sunday - 2:10pm
Sun, Jun 23
Sunday - 2:20pm
Sun, Jun 23
Sunday - 2:30pm
Sun, Jun 23
Sunday - 2:40pm
Sun, Jun 23
Sunday - 2:50pm
Sun, Jun 23
Sunday - 3:00pm
Sun, Jun 23
Sunday - 3:10pm
Sun, Jun 23
Sunday - 3:20pm
Sun, Jun 23
Sunday - 3:30pm
Sun, Jun 23
Sunday - 3:40pm
Sun, Jun 23
Sunday - 3:50pm
Sun, Jun 23
Sunday - 4:00pm
Sun, Jun 23
Sunday - 4:10pm
Sun, Jun 23
Sunday - 4:20pm
Sun, Jun 23
Sunday - 4:30pm
Sun, Jun 23
Sunday - 4:40pm
Sun, Jun 23
Sunday - 4:50pm
Sun, Jun 23
Sunday - 5:00pm
Sun, Jun 23
Sunday - 5:10pm
Sun, Jun 23
Sunday - 5:20pm
Sun, Jun 23
Sunday - 5:30pm
Sun, Jun 23
Sunday - 5:40pm
Sun, Jun 23
Sunday - 5:50pm
Sun, Jun 23
Sunday - 6:00pm
Sun, Jun 23
Sunday - 6:10pm
Sun, Jun 23
Sunday - 6:20pm
Sun, Jun 23
Sunday - 6:30pm
Sun, Jun 23
Sunday - 6:40pm
Sun, Jun 23
Sunday - 6:50pm
Sun, Jun 23