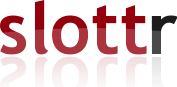 The Mix OFFSITE Prayer Watch 2019
We are expecting God to do amazing things at The Mix 2019. According to Psalm 65:5a (NLT) "God faithfully answers our prayer with awesome deeds." So this year, we are saturating The Mix with even more prayer than last year. Besides the 30 day of prayer focus in the build up to The Mix, and the 36 hours of non-stop, ONSITE prayer during The Mix at The Classic Center, we are having a 44 hour OFFSITE prayer watch. The Mix OFFSITE Prayer Watch will go from Friday, February 22 at 11am until Sunday, February 24 at 7am, we will be focusing prayer on the 2500+ middle school, high school students and leaders coming together from nearly 40 Athens churches. The OFFSITE Prayer Watch is for those who will not be able to make it to The Mix Prayer Room.
The OFFSITE Prayer Watch will not have all the names of the students to pray for, or the opportunity to pray with the other folks who are in The Mix Prayer Room. But The Mix OFFSITE Prayer Watch will provide an opportunity for people anywhere on the globe to join in this powerful movement of pray for The Mix.
This is the sign up for the The Mix OFFSITE Prayer Watch. There is no limit to how many folks can fill any given ONE HOUR slot. Fill free to sign up for as many slots as you will pray during.
More info and a prayer guide will be emailed to you when The Mix gets closer. When you sign up, PLEASE include the church you are a part of in your name - for example: Steve Smith (Athens Prayer Network). Thank you so much for joining us in this mighty work of God for Athens, Georgia!!!
For more info on The Mix please go to http://www.themixathens.com/
---
---
The sheet does not take any results after Sunday, February 24, 2019.
The Mix Prayer Watch 1
Fri, Feb 22 @ 11:00 AM
Closed
Carol Harrell , Claire Willis
The Mix Prayer Watch 2
Fri, Feb 22 @ 12:00 PM
Closed
St James , Janice Himmelsbach
The Mix Prayer Watch 3
Fri, Feb 22 @ 1:00 PM
The Mix Prayer Watch 4
Fri, Feb 22 @ 2:00 PM
The Mix Prayer Watch 5
Fri, Feb 22 @ 3:00 PM
The Mix Prayer Watch 6
Fri, Feb 22 @ 4:00 PM
The Mix Prayer Watch 7
Fri, Feb 22 @ 5:00 PM
The Mix Prayer Watch 8
Fri, Feb 22 @ 6:00 PM
The Mix Prayer Watch 9
Fri, Feb 22 @ 7:00 PM
The Mix Prayer Watch 10
Fri, Feb 22 @ 8:00 PM
The Mix Prayer Watch 11
Fri, Feb 22 @ 9:00 PM
The Mix Prayer Watch 12
Fri, Feb 22 @ 10:00 PM
The Mix Prayer Watch 13
Fri, Feb 22 @ 11:00 PM
The Mix Prayer Watch 14
Sat, Feb 23 @ 12:00 AM
The Mix Prayer Watch 15
Sat, Feb 23 @ 1:00 AM
The Mix Prayer Watch 16
Sat, Feb 23 @ 2:00 AM
The Mix Prayer Watch 17
Sat, Feb 23 @ 3:00 AM
The Mix Prayer Watch 18
Sat, Feb 23 @ 4:00 AM
The Mix Prayer Watch 19
Sat, Feb 23 @ 5:00 AM
The Mix Prayer Watch 20
Sat, Feb 23 @ 6:00 AM
The Mix Prayer Watch 21
Sat, Feb 23 @ 7:00 AM
The Mix Prayer Watch 22
Sat, Feb 23 @ 8:00 AM
The Mix Prayer Watch 23
Sat, Feb 23 @ 9:00 AM
The Mix Prayer Watch 24
Sat, Feb 23 @ 10:00 AM
The Mix Prayer Watch 25
Sat, Feb 23 @ 11:00 AM
The Mix Prayer Watch 26
Sat, Feb 23 @ 12:00 PM
The Mix Prayer Watch 27
Sat, Feb 23 @ 1:00 PM
The Mix Prayer Watch 28
Sat, Feb 23 @ 2:00 PM
The Mix Prayer Watch 29
Sat, Feb 23 @ 3:00 PM
The Mix Prayer Watch 30
Sat, Feb 23 @ 4:00 PM
The Mix Prayer Watch 31
Sat, Feb 23 @ 5:00 PM
The Mix Prayer Watch 32
Sat, Feb 23 @ 6:00 PM
The Mix Prayer Watch 33
Sat, Feb 23 @ 7:00 PM
The Mix Prayer Watch 34
Sat, Feb 23 @ 8:00 PM
The Mix Prayer Watch 35
Sat, Feb 23 @ 9:00 PM
The Mix Prayer Watch 36
Sat, Feb 23 @ 10:00 PM
The Mix Prayer Watch 37
Sat, Feb 23 @ 11:00 PM
The Mix Prayer Watch 38
Sun, Feb 24 @ 12:00 AM
The Mix Prayer Watch 39
Sun, Feb 24 @ 1:00 AM
The Mix Prayer Watch 40
Sun, Feb 24 @ 2:00 AM
The Mix Prayer Watch 41
Sun, Feb 24 @ 3:00 AM
The Mix Prayer Watch 42
Sun, Feb 24 @ 4:00 AM
The Mix Prayer Watch 43
Sun, Feb 24 @ 5:00 AM
The Mix Prayer Watch 44
Sun, Feb 24 @ 6:00 AM