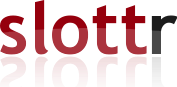 2018-2019 Events
Here is where you can sign up for bringing food, drinks, or snacks for our events. Sign ups are needed for:
Trifecta Night (Oct 5th)
Beach Blitz competition (Oct 13th-14th)
Battle at the Border competition (Oct 20th)
Kickoff (Jan 5th)
Orange County Regional (Feb 27th-March 3rd)
Los Angeles Regional (March 20th-23rd)
Expect to feed about 50 teenagers plus a few adults. Please try to provide a vegetarian option for our team members with dietary restrictions. All snacks/beverages can be sent to school during the week leading up to the event. Thank you.
---
The sheet does not take any results after Monday, July 1, 2019.
1 box of chips for Trifecta Night
Fri, Oct 5
1 box of soda for Trifecta Night
Fri, Oct 5
1 case of water for Trifecta Night
Fri, Oct 5
Closed
Sandra osorio, Karla Iraheta, Karla Iraheta, Dylan Struck/Sheri Struck, Karla Iraheta, Kelvin coto
Snacks for Beach Blitz
Fri, Oct 12
Water for Beach Blitz
Fri, Oct 12
Snacks for Battle at the Border
Fri, Oct 19
Bagels and cream cheese for Kick off Breakfast
Sat, Jan 5
Coffee for Kickoff Breakfast
Sat, Jan 5
Donuts for Kick off Breakfast
Sat, Jan 5
Closed
Karla Iraheta, Suzanne Clarke
Snacks for Orange County Regional
Wed, Feb 27
Water for Orange County Regional
Wed, Feb 27
Snacks for Los Angeles Regional
Wed, Mar 20
Water for Los Angeles Regional
Wed, Mar 20