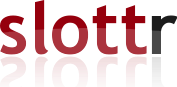 2019 Build Season Meal Sign Ups
Here is where you can sign up for bringing dinner/lunch at least one day during the build season. Expect to feed about 50 teenagers plus a few adults. Please try to provide a vegetarian option, for our team members with dietary restrictions. Dinner can be brought in at 6:00 pm and lunch can be brought at 1:00 pm. Thank you.
---
The sheet does not take any results after Tuesday, March 19.
What
When
Who
Breakfast 1/5/19
Sat, Jan 5
Suzanne Clarke, Karla Iraheta, Suzy Davtian
Lunch 1/5/19
Sat, Jan 5
Jay Pelliconi
Lunch 1/7/19
Mon, Jan 7
Ksenia Pylnev
Dinner 1/8/19
Tue, Jan 8
Lyn Romero (Olivia)
Dinner 1/9/19
Wed, Jan 9
Mozhgan Kosari
Dinner 1/10/19
Thu, Jan 10
Etai Eilat
Lunch 1/12/19
Sat, Jan 12
Shannon Penrod Miller (James)
Dinner 1/14/19
Mon, Jan 14
Margaret Lawrence
Dinner 1/15/19
Tue, Jan 15
Tina boluordi
Dinner 1/16/19
Wed, Jan 16
Ryan
Dinner 1/17/19
Thu, Jan 17
Angela Price-Oberman
Lunch 1/19/19
Sat, Jan 19
Suzanne Clarke (Kiera)
Lunch 1/21/19
Mon, Jan 21
Maya Hersh (Adam)
Dinner 1/22/19
Tue, Jan 22
Vered Grinstein
Dinner 1/23/19
Wed, Jan 23
Mozhgan Kosari

Dinner 1/24/19
Thu, Jan 24
Harris Family
Lunch 1/27/19
Sun, Jan 27
Maribeth Bacarro
Dinner 1/28/19
Mon, Jan 28
OliviaRomero
Dinner 1/30/19
Wed, Jan 30
Daniel Coto
Lunch 2/2/19
Sat, Feb 2
Karla Iraheta
Dinner 2/4/19
Mon, Feb 4
Minas & Mesrop Minasyan
Dinner 2/5/19
Tue, Feb 5
Marla Comins
Dinner 2/6/19
Wed, Feb 6
Jeannette Punzalan
Dinner 2/7/19
Thu, Feb 7
Caitlin Myers
Lunch 2/9/19
Sat, Feb 9
Ashley Gambourian
Lunch 2/11/19
Mon, Feb 11
Chloe Silver
Dinner 2/12/19
Tue, Feb 12
Vered Grinstein
Dinner 2/13/19
Wed, Feb 13
Eric Katrdzhyan
Dinner 2/14/19
Thu, Feb 14
Luka zhkenti
Lunch 2/16/19
Sat, Feb 16
Pam Garcia (Jonathan)

Lunch 2/17/19
Sun, Feb 17
Mr. S
Dinner 2/18/19
Mon, Feb 18
Olivia Romero
Dinner 2/19/19
Tue, Feb 19
Andrea Kojayan
Dinner 2/20/19
Wed, Feb 20
Cassandra Kuba
Dinner 2/21/19
Thu, Feb 21
Christopher Martinez
Lunch 2/23/19
Sat, Feb 23
Karla Iraheta
Dinner 2/25/19
Mon, Feb 25
Rachel Farnoosh
Dinner 2/26/19
Tue, Feb 26
Etai Eilat
Dinner 2/27/19
Wed, Feb 27
Closed
Dinner 2/28/19
Thu, Feb 28
Closed
Lunch 3/2/19
Sat, Mar 2
Cassey Kuba
Dinner 3/4/19
Mon, Mar 4
Olivia Romero
Dinner 3/5/19
Tue, Mar 5
Nune Aslanyan
Dinner 3/6/19
Wed, Mar 6
Doug Fulde
Dinner 3/7/19
Thu, Mar 7
Meri Semergian

Lunch 3/9/19
Sat, Mar 9
Sandra Osorioo
Lunch 3/10/19
Sun, Mar 10
Closed
Dinner 3/11/19
Mon, Mar 11
Cassey Kuba
Dinner 3/12/19
Tue, Mar 12
Nardos Workiye
Dinner 3/13/19
Wed, Mar 13
Minasiyan
Dinner 3/19/19
Tue, Mar 19
Hovo