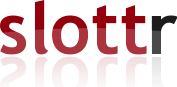 Harper Park Auditions
Please select one time slot for your audition on August 30. Include your name and email address. Plan to be at your audition for the full 30 minutes. Please arrive for your audition 30 minutes early. Every student will need to fill out paperwork before they audition.
---
The sheet does not take any results after Wednesday, August 29, 2018, 11:00 PM.
Group One: 4-4:30pm
4:00 PM
Group Two: 4:30-5pm
4:30 PM
Group Three: 5-5:30pm
5:00 PM
Group Four: 5:30-6pm
5:30 PM
Group Five 6-6:30pm
6:00 PM