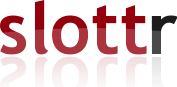 The Athens Prayer Watch 2016 - August 1 to December 1
As an expression of the growing unity of the Church in our city, we are joining together to pray for Athens in a non-stop manner over another four month period. Sign up for one or more 30 minute slot. The slot you sign up for will be the same slot each week for all four months. You can do it by yourself or with others, right where you are at. If you come to a place where you can no longer fill your slot or need to change it, just let us know and we'll make the adjustments.
Once you sign up you'll receive an email confirmation as well as a prayer guide to help you focus your prayer. If you have any questions, or don't receive the watch confirmation, please email athensprayernetwork@gmail.com. Feel free to follow along at www.facebook.com/groups/1423907481169281/.
If you could, put the name of your church or ministry in the notes section of the sign up.
Thank you for your prayer partnership in Athens!!!
---
The sheet does not take any results after Friday, December 2, 2016.
Closed
Leona Mae Lightburn
Closed
Leona Mae Lightburn
Closed
Leona Mae Lightburn
Closed
Leona Mae Lightburn
Closed
Tuckston Small Group Leader
Closed
Antioch Intercessors
Closed
Olga Pyshnyak-Lawrence
Closed
Josh and McCall Garner