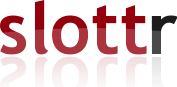 Family Mini's
Sat May 2nd, 2015 - Spring Mini Family Portrait Sessions in the Park.
Session: 20 mins, so the cost is way affordable and great if you haven't done family portraits in awhile.
Cost: $50 - You receive 10 Digital Images via download + 1 free 8x10 Print
Location: High Park, Toronto.
Book: Choose your slot then send a $25 retainer required to reserve your spot.
Can be sent by Interac Email Transfer. Session not confirmed until retainer is received.
Note: Time slots are subject to change dependant upon number of Families signed up
---
The sheet does not take any results after Thursday, April 30, 2015, 9:00 AM.
11:00 Mini Session
11:00 AM
11:30 Mini Session
11:30 AM
12:00 Mini Session
12:00 PM
12:30 Mini Session
12:30 PM
1:00 Mini Session
1:00 PM
1:30 Mini Session
1:30 PM
2:00 Mini Session
2:00 PM
2:30 Mini Session
2:30 PM