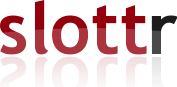 Fall 2020 SU Choirs Auditions
AUDITION TIMES HAVE FILLED UP AS OF 9/2/20! TO SCHEDULE AN APPOINTMENT, PLEASE EMAIL ASAP. THE FINAL CUTOFF TO AUDITION IS MONDAY SEPTEMBER 14, AT WHICH POINT WE WILL NOT HEAR ANY MORE SINGERS FOR THIS FALL. THANK YOU!
The Seattle University Music Program (instrumental & vocal) is fully virtual for Fall Quarter 2020. We have exciting plans for you nonetheless!
Reach out to Dr. Conley-Holcom via email to learn more about the structure of our courses and/or to view a recording of our recent Town Hall, which lays out plans and meeting structure for FQ20: conleyholcol@seattleu.edu
For Fall 2020, auditions will be held virtually on Zoom, via appointment. Auditions are required for University Chorale, Chamber Singers, and private voice lessons. They are recommended, but not required, for Vocal Technique & Performance and for University Singers. Sign up below.
Check your email for a Zoom link by the morning of Tuesday 9/8. Please plan to 'arrive' early for your slot - there will be waiting room you can be in prior to being let in for your appointment. If you have any issues that day, email Dr. C.
Auditions require very little preparation and take approximately ten minutes. We ask that you arrive warmed up, bring a solo of your choice (accompaniment is optional; something simple such as a folk song or Happy Birthday is sufficient), be prepared to vocalize your full range and complete an introductory musicianship exercise. Think of it as a miniature voice lesson.
COURSE OFFERINGS FROM THE SEATTLE UNIVERSITY VOCAL AREA - FALL 2020
VOCAL TECHNIQUE & PERFORMANCE - MUSC-3910-01 (1 credit) -- no previous experience necessary, no audition required, no course fee for FQ20
Fridays 10:55am- 12:20pm

UNIVERSITY CHORALE - MUSC-1300-01 or -3300-01 (1 credit) - audition required, course fee of $20 to cover virtual choir production
Mon/Wed/Fri 12:30- 1:55pm

CHAMBER SINGERS - MUSC-1310-01 or -3310-01 (1 credit) - audition required, course fee of $20 to cover virtual choir production
Mon/Wed 3:40- 5:15pm

UNIVERSITY SINGERS - MUSC-1340-01 (1 credit) - no audition required; 1:1 appointment encouraged to meet the director & be placed in the correct section, course fee of $20 to cover virtual choir production
Wednesdays 6:00- 8:00pm

PRIVATE VOICE LESSONS - MUSC-1110 or 3110 (1 credit = 30 min weekly lesson; 2 credits = 60 min weekly lesson) - Course fee is $95/credit, but can be offset with a choral scholarship if you also join an ensemble. We have openings in the studios of Ross Hauck and Tess Altiveros this fall!
Contact Dr. C with interest: conleyholcol@seattleu.edu
---
Meet with Dr C
Tue, Sep 8 @ 10:00 AM
Meet with Dr C
Tue, Sep 8 @ 10:14 AM
Meet with Dr C
Tue, Sep 8 @ 10:28 AM
Meet with Dr C
Tue, Sep 8 @ 10:42 AM
Meet with Dr C
Tue, Sep 8 @ 10:56 AM
Meet with Dr C
Tue, Sep 8 @ 11:10 AM
Meet with Dr C
Tue, Sep 8 @ 11:24 AM
Meet with Dr C
Tue, Sep 8 @ 11:38 AM
Meet with Dr C
Tue, Sep 8 @ 11:52 AM
Meet with Dr C
Tue, Sep 8 @ 12:06 PM
Meet with Dr C
Tue, Sep 8 @ 12:20 PM
Meet with Dr C
Tue, Sep 8 @ 12:34 PM
Meet with Dr C
Tue, Sep 8 @ 12:48 PM
Meet with Dr C
Tue, Sep 8 @ 1:02 PM
Meet with Dr C
Tue, Sep 8 @ 1:16 PM