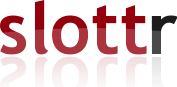 Faith Lutheran worship service Reading sign-up
We invite you to sign up to read for our weekly worship services.
Select a reading and click the 'SLOT ME IN' link to the right.
You will be taken to a screen to sign up with your email.
Please email your recording to Lindsay Camp by the Wednesday before the Sunday service at camplindsay@nwi.net.
Feel free to sign up for more than one service and share your gift with the congregation!
---
SUBMIT BY February 24th: Genesis 17:1-7, 15-16; Psalm 22:23-31: Romans 4:13-25: Mark 8:31-38
Sun, Feb 28 @ 4:00 PM
SUBMIT BY March 3rd : Exodus 20:1-17 Psalm 19 (8) I Corinthians 1:18-25 John 2:13-22
Sun, Mar 7 @ 4:00 PM
Mary Schramm
SUBMIT BY March 10th: Numbers 21:4-9 Psalm 107:1-3, 17-22 (19) Ephesians 2:1-10 John 3:14-21
Sun, Mar 14 @ 4:00 PM
Amy Carlson
SUBMIT BY March 17th: Jeremiah 31:31-34 Psalm 51:1-12 (10) or Psalm 119:9-16 (11) Hebrews 5:5-10 John 12:20-33
Sun, Mar 21 @ 4:00 PM
Amy Carlson
SUBMIT BY March 24th: Procession with Palms: Mark 11:1-11 or John 12:12-16 Isaiah 50:4-9a Psalm 31:9-16 (5) Philippians 2:5-11 Mark 14:1 — 15:47 or Mark 15:1-39[40-47]
Sun, Mar 28 @ 4:00 PM
Reed Carlson
SUBMIT BY March 31st: Acts 10:34-43 or Isaiah 25:6-9 Psalm 118:1-2, 14-24 (24) 1 Corinthians 15:1-11 or Acts 10:34-43 Mark 16:1-8 or John 20:1-18
Sun, Apr 4 @ 4:00 PM
Amy carlson
SUBMIT BY April 7th: Acts 4:32-35 Psalm 133 (1) 1 John 1:1—2:2 John 20:19-31
Sun, Apr 11 @ 4:00 PM
Bev Cagle
SUBMIT BY April 14th: Acts 3:12-19 Psalm 4 (3) 1 John 3:1-7 Luke 24:36b-48
Sun, Apr 18 @ 4:00 PM
Peter Spiegel
SUBMIT BY April 21st: Acts 4:5-12 Psalm 23 (1) 1 John 3:16-24 John 10:11-18
Sun, Apr 25 @ 4:00 PM
Bev Cagle
SUBMIT BY April 28th: Acts 8:26-40 Psalm 22:25-31 (27) 1 John 4:7-21 John 15:1-8
Sun, May 2 @ 4:00 PM
SUBMIT BY May 5th: Acts 10:44-48 Psalm 98 (4) 1 John 5:1-6 John 15:9-17
Sun, May 9 @ 4:00 PM
Trudy Leverenz
SUBMIT BY May 12th: Acts 1:15-17, 21-26 Psalm 1 (6) 1 John 5:9-13 John 17:6-19
Sun, May 16 @ 4:00 PM
SUBMIT BY May 19th: Acts 2:1-21 or Ezekiel 37:1-14 Psalm 104:24-34, 35b (30) Romans 8:22-27 or Acts 2:1-21 John 15:26-27; 16:4b-15
Sun, May 23 @ 4:00 PM